Chart Your Leadership Journey With Pathfinder
extracurricular
| March 9, 2021
Submitted by
Joanna Williams
for Health Leadership Academy
Important Notice
For the latest information and updates about McMaster's response to COVID-19 (coronavirus) please visit the McMaster COVID-19 site.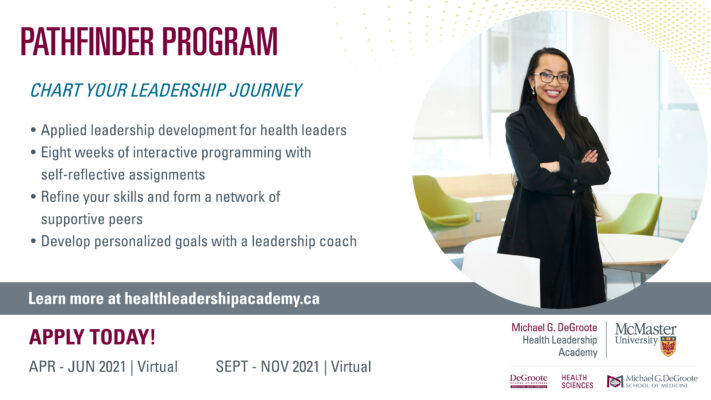 Pathfinder is a unique, flexible, immersive, personalized leadership journey for emerging leaders. Gain skills suited to your individualized leadership needs, work with a leadership coach, and apply what you learn within an engaged team of supportive peers. This eight-week program will help you chart your journey in health leadership.
Join the Health Leadership Academy's community of health leaders! Applications are now open and limited spots are available.