DDSA Winter Welcome Back Potluck | RSVP by Feb 3
extracurricular
| January 24, 2023 (LIVE)
Submitted by
Bani Rafeh
for PhD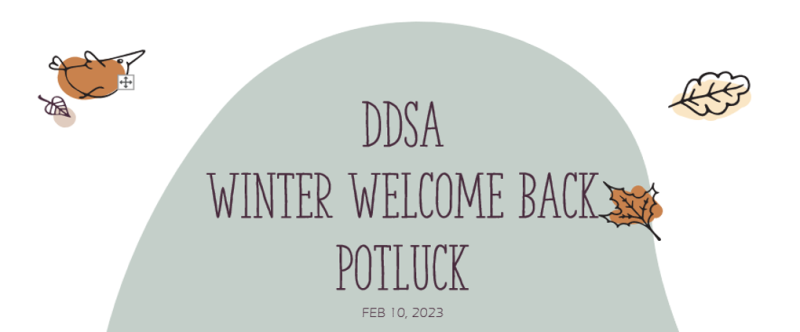 This is a great opportunity for all of us to reconnect and catch up over some delicious food.
Details:
Friday, February 10
Time: 6 pm (ET)
Location: DSB 321
RSVP: forms.office.com

Please RSVP by Friday, February 3 with the dish you plan to bring and dietary restrictions or allergies (if any) so we can accommodate them.
We encourage everyone to bring a dish to share, but if cooking isn't your thing, don't worry, you are still welcome to come and enjoy the company and food.
We look forward to seeing you all there and kicking off the new semester with a delicious potluck!