File Your Personal Taxes (For Free!)
Important Notice
For the latest information and updates about McMaster's response to COVID-19 (coronavirus) please visit the McMaster COVID-19 site.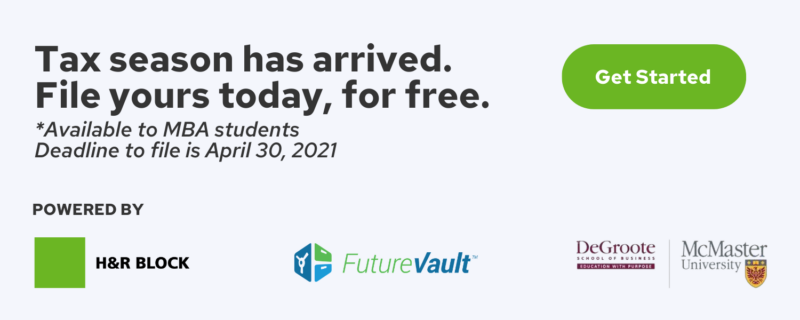 In conjunction with the DeGroote School of Business, FutureVault and H&R Block are providing you with a free tax filing when you register for a McMaster Digital Vault.
If you are interested in getting access to a free digital vault and filing your taxes for free, get started in just a few minutes.
Questions? Please reach out to Nafisa.mahbub@futurevaultinc.com.