Introducing ProQuest One Business
academic
| June 15, 2021
Submitted by
Ines Perkovic
for University Library
Important Notice
For the latest information and updates about McMaster's response to COVID-19 (coronavirus) please visit the McMaster COVID-19 site.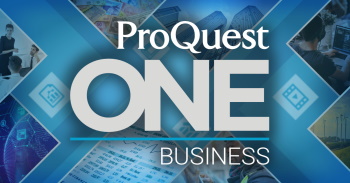 McMaster researchers now have access to ProQuest One Business, a database that replaces ProQuest's Business Premium Collection and all its constituent databases including ABI/INFORM and Entrepreneurship Database.
ProQuest One Business provides full-text access and indexing to thousands of business sources, including scholarly journals, magazines, trade publications, newspapers, books, dissertations, reports (e.g., company, country, industry), videos and more. It includes a mix of practical and theoretical content that covers all subject areas in business.
Start exploring ProQuest One Business via the McMaster University's library website.