A conversation on Truth and Reconciliation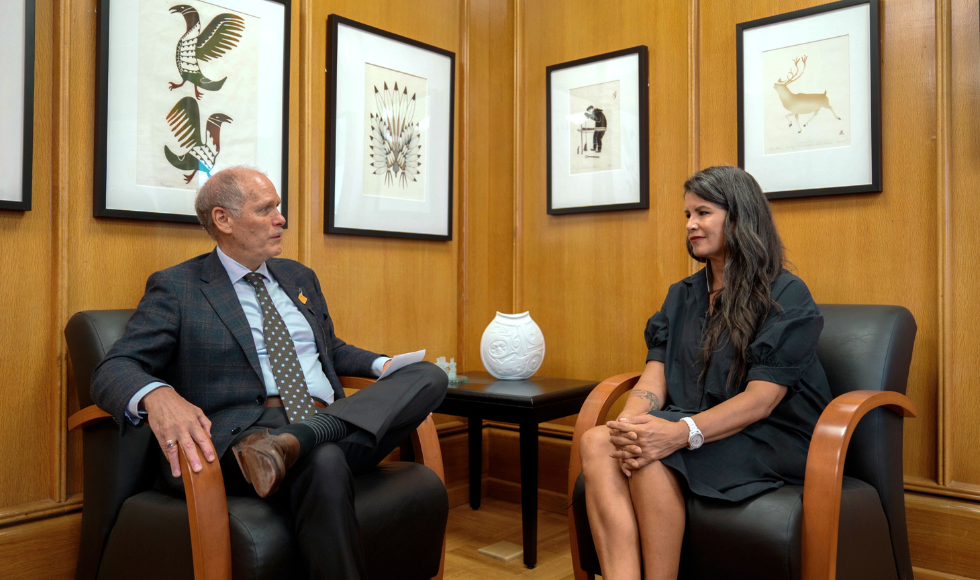 Sept. 30 marks the National Day for Truth and Reconciliation. It's a day to reflect on and recognize the tragic legacy and ongoing impacts of Canada's residential school system.
For Savage Bear, director of the McMaster Indigenous Research Institute, it also represents an important opportunity to honour what Indigenous peoples have achieved.
"Let's acknowledge the history Indigenous peoples have with Canada," says Bear, an assistant professor in the Indigenous studies department. "But let's move forward as well and celebrate the pride, the resilience, the resurgence that's happening for Indigenous peoples across Canada."

---
Bear recently shared these thoughts and more with McMaster President David Farrar during a video conversation on the meaning and importance of the National Day for Truth and Reconciliation, and how the McMaster community can take steps toward reconciliation, including educating themselves about Indigenous history and cultures.
Bear shared her experiences co-creating Indigenous Canada — a landmark 12-unit online course that explores Indigenous histories and contemporary issues in Canada from an Indigenous perspective — and invited Farrar to deepen his own learning by taking the course, an invitation he accepted.
"As a university community and as Canadians, we have a responsibility to educate ourselves about Indigenous history and cultures, and about the shameful legacy of residential schools," says Farrar. "In the spirit of reconciliation, I look forward to taking this course over the coming year, and to enriching my own knowledge and understanding – I encourage the McMaster community to join me in this learning."
Join McMaster President David Farrar in taking Indigenous Canada. This online course is free and open to everyone.
Here is the full conversation:
This article was first published on Daily News. Read the original article.