Be True to Yourself: Paul Douglas Shares Advice and Lessons Learned
June 23, 2023
| Hamilton, ON
Contributed by Paul Douglas, Chair of the Canadian Business Banking and Special Advisor to the CEO at TD Bank Group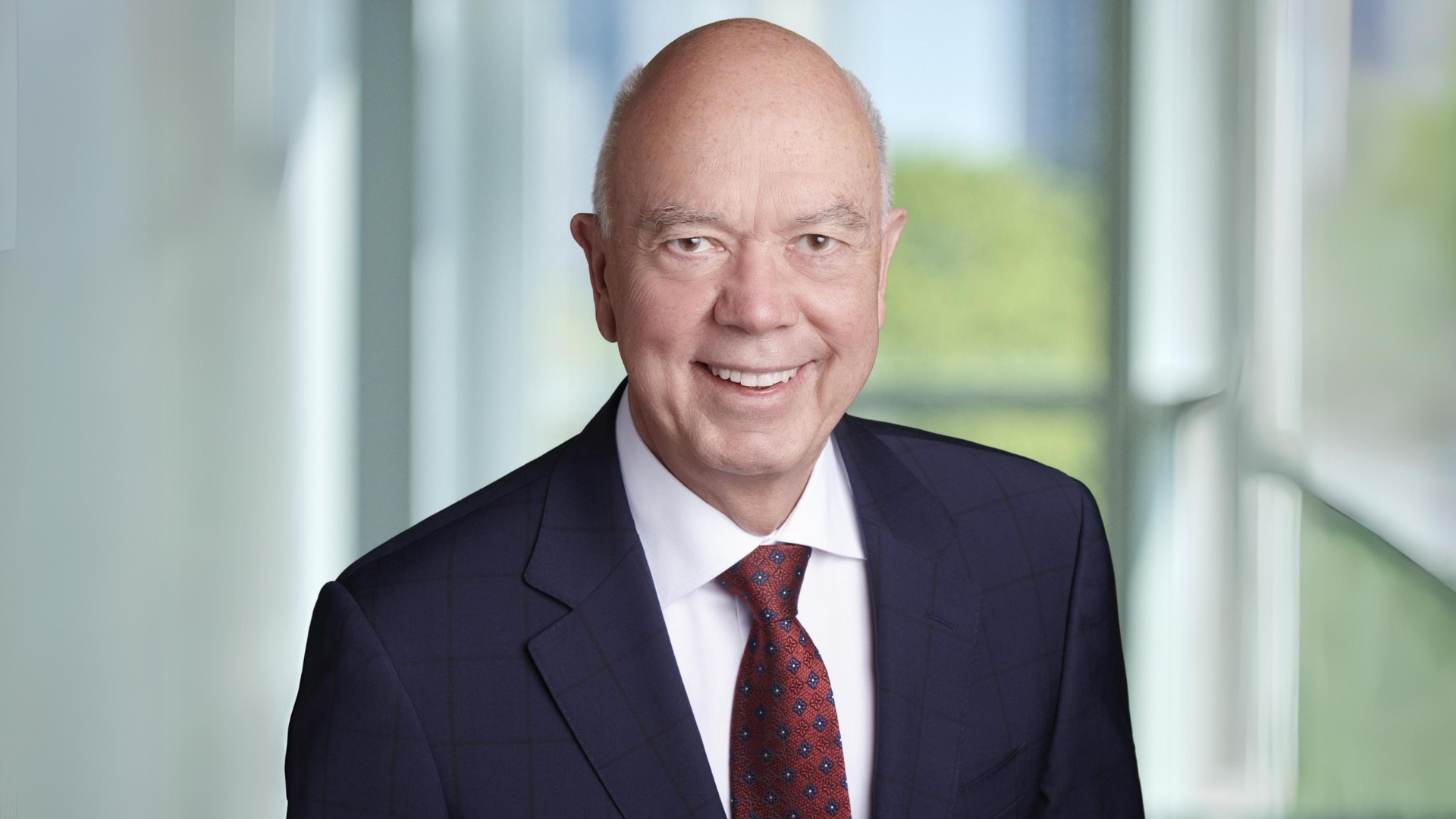 Paul Douglas (BCom '76, MBA '78), Chair of the Canadian Business Banking and Special Advisor to the CEO at TD Bank Group, is the DeGroote School of Business 2023 Honorary Doctorate recipient.
Paul Douglas's career with TD has spanned over 45 years, during which he has held positions in a number of areas including Corporate Banking, Investment Banking, and Risk Management. As Group Head Business Banking, his role was to lead the Business Bank in offering a variety of banking products, services and expertise to Business Banking customers across Canada.
A proud supporter of TD's commitment to diversity in both the workplace and community, Douglas is the former Chair of TD's Diversity Leadership Council subcommittee on promoting and enhancing a supportive environment for gay, lesbian, bisexual, and transgender customers, and employees. He was previously Chair of the Board of Governors of McMaster University where he completed both his undergraduate and MBA Degrees.
What advice do you have for students that are graduating and just beginning their careers?
There are three factors to consider in determining what is a good job. The first is learning. The second is having fun and the last is money.
If you are learning most days and if you are having fun, you have a good job. Life is too short to not enjoy your work.

---
To work is to learn but in addition, you need to be constantly curious and invest in new knowledge. To be successful in business you need to understand the world around you. The political, societal, and technological trends and changes that are happening near and far. You need to have a view of what that means in your business and career and how to take advantage or protect yourself from those trends and happenings.
What skills do you think are important in a business leader?
You have to be able to impact people.

---
I think the most underappreciated fact about business is that the most important success factor is not expertise in accounting, finance, or any other discipline. It is about people. All business is people business. Understanding your product or service is important but understanding the person you are selling to is everything. There is room for solitary performers in business but for the vast majority of us, interpersonal skills are paramount in a successful career.
What is an important lesson that you have learned so far in your career?
I was always myself and I took risks.

---
I made a personal choice that I wasn't going to take a job because I thought I would get ahead because of the job. I only did stuff that I would enjoy and I always was myself. I got a few scars to show for it. For me, it was being your own person, but not playing the games.
And I took the view from the beginning that if they don't like it, that's fine. Maybe I won't get ahead as much as if I did those things. I guess I got lucky at times, and I was the right person when they needed somebody.
I did take career risks when I thought I could succeed at each. I don't think you can play it safe your whole career. You need to have timing and know when to take a risk. Some things I didn't really know how to do, but if someone offering you the role has confidence in you, you should take that as an important data point and have some confidence in yourself.
What do you feel has been your 'secret' to success?
I think knowing yourself is the number one factor in success. Knowing yourself means knowing your capabilities and not overestimating or underestimating, because there are a lot of people who underestimate their capabilities too.
When I watch people do poorly in their careers or even when I was in residence at university watching the people who didn't make it, almost always at the root of the problem is they don't know themselves and they don't know what they want, or they have a false view of their capabilities.
You just have to know what you're capable of and know yourself.

---
The experience of growing from being an adolescent to an adult in those four or five years during university and having to actually face your own failures and your own weaknesses – and hopefully overcoming them – that's what made me successful in business.