Day in the Life: Get to Know Our Students
November 9, 2022
| Hamilton, ON
Contributed by Olivia Stankovich, Marketing and Communications Strategist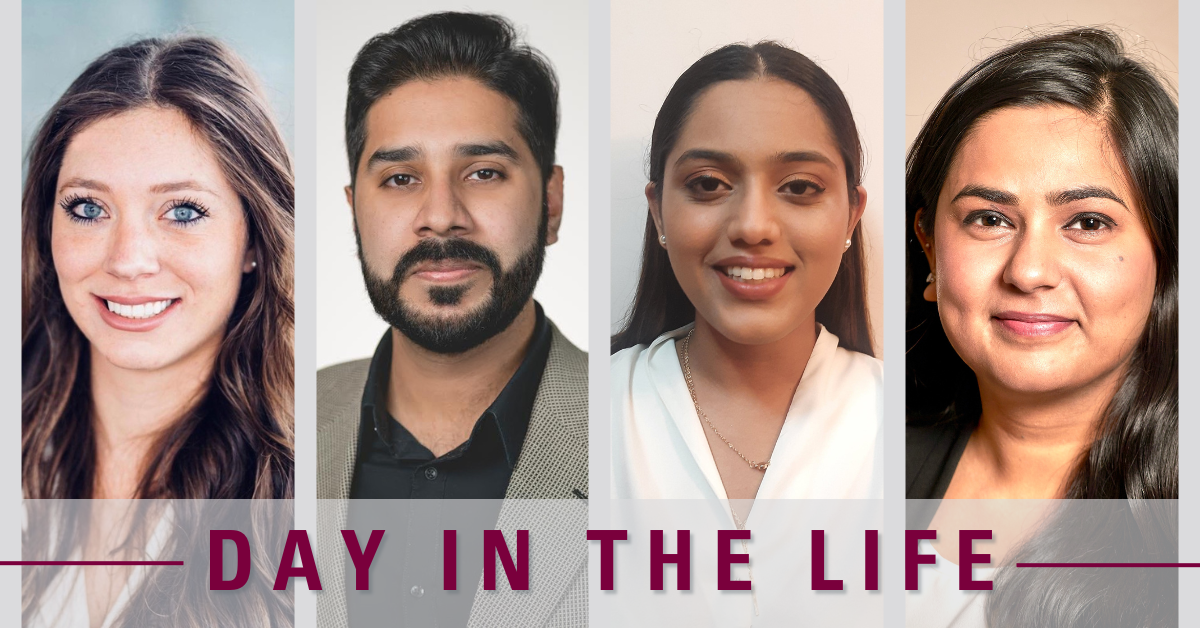 The DeGroote community is vibrant and unique. Our students bring with them a diverse range of backgrounds, enriching the learning experience at DeGroote. We connected with students across our programs for this Day in the Life series, and we're looking forward to giving you a glimpse into how they spend their time. Learn more about our participants below and follow us on Instagram to see their first Day in the Life features as soon as they're released!
---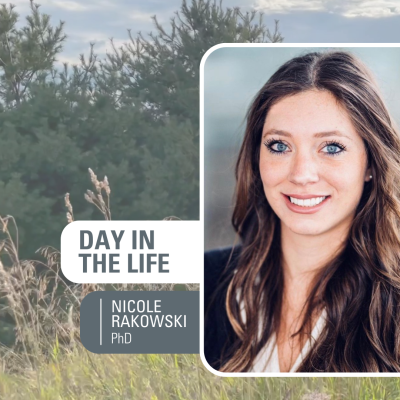 Nicole Rakowski
Why did you pursue your PhD?
"I wanted to merge my interest of academia, healthcare management, and healthy active living into one. Continuous learning is so important to me."
Something people might not know about you?
"I have visited over 55 countries and used to be a shark researcher. There was one point in my life where I thought I'd be an Elasmobranchologist."
What does each day mean to you? ​
"Living to the absolute fullest and not taking anything for granted."
---
Mayank Sharma
How do you balance your life?
"My calendar is my best friend. Initially, I struggled with balancing all aspects of my life, but I found that building a routine helped me a lot."
What does it mean to be nominated cohort rep?
"It still feels like a dream. I have been given the opportunity to work with my fellow cohort members to make their experience at DeGroote an even better one."
Any surprising facts about yourself?
"I try my very best to watch a movie a day, even if it is a rewatch."
---
Ikreet Brar
What's coming up for you this year?
"I want to make the most of in person classes and connect with my professors and colleagues to build a strong network of mentors before I graduate."
What does success look like to you?
"Every time I start something new that helps me grow, it's a moment of success for me. These small moments add up and before you even realize, you become a totally new awesome person!"
Do you have a favourite series?
"I really love Schitt's Creek. It is such an uplifting, fun and an inspiring show!"
---
Charvi Sharma
What are you excited about this year?
"There may not be another opportunity for me to experience the traditional student life again! So, I am all excited to make the most of the second year of my MBA program before I graduate in April 2023."
What's one thing you're proud of right now?
"Being an International student, I am incredibly proud of the independent life I have created in a new country. I feel content looking back at the enduring friendships and strong network I've built!"
Do you have a favourite series?
"My favorite Netflix show is Stranger Things. I am completely in awe of the smart kids fighting evil."