Day in the Life with Megha Tretha (March)

How or where do you see yourself driving impact in the future?
I aim to attain a C-Suite status in the marketing domain and continue to learn new skills and technologies in my area of specialization. Regardless of my role within the organization, I want to impact people through their decisions and acting as a valuable sounding board. I view myself as a leader because I never miss the opportunity to understand and assist others. I help set my peers and colleagues up for success. I intuitively sense how different people are and how very different people can work together. By taking a close look at groups with different personalities and opinions, I make sure I have the right people in the right spots.
Moreover, I am determined to help women from low socioeconomic backgrounds access better opportunities. If given a chance, I would choose to be trained by the activist Yara Shahidi. She successfully uses her platform to fight social issues such as gender inequality and structural racism. She worked alongside Michelle Obama and the UN to start a "Young Women Leadership Network." Her sincerity, uprightness, decision-making, and problem-solving attitude towards the menaces in society make her my role-model. As an advocate of giving back to the community, I want to inspire people to work on social causes such as gender equality by accomplishing their goals. As Shannon L. Alder quoted, "carve your names on hearts and not on tombstones."

What is something that inspires you to succeed as a student?
I have always lived by the saying, "Don't limit your challenges, challenge your limits."
As a student, I have been motivated by the desire to meet deadlines and goals. Setting and reaching deadlines gives me a sense of accomplishment. I enjoy creating an organized schedule for completing a task and achieving my goals on time. I take pride in setting small goals for myself every day and checking them off by the end of the day. I also ensure that I give my best to my team members in any group project. I feel it's important, both to me personally and to my team. My drive to continually develop my skills and learn from my team members' diverse experiences encourages me to achieve more. I have always followed my heart in my personal and professional life. I feel a calling to connect with people who are very different from me. I enjoy learning from people with diverse work experiences, different cultural backgrounds, or different socioeconomic statuses.
I feel a calling to connect with people who are very different from me.

---
I'm passionate about learning new technologies and digging into data. Give me a spreadsheet and questions, and I'm eager to figure out what's driving the numbers. For most of my school group projects, I identify data patterns and analyze numbers both quantitatively and qualitatively. The data from these reports help us determine how we should take the next steps. Being able to provide that essential information really inspires me.

How would you describe the importance of leadership in business?
From social media, e-Commerce, virtual teams, smart machines to renewable technologies, the world has been going through massive changes. These changes highlight that leaders today face challenges that are significantly different from those that the leaders met just a few years ago. The world is undergoing a transformation that is both far-reaching and profound. Right now, there is a lot of uncertainty around us, the pace is relentless, and everything has become more complex. Apart from this, there is a change to what businesses perceive as assets. Companies consider information and people more valuable than any physical asset. Innovation and ideas are given more importance, and that ultimately increases the power of people. So, what does that mean for a leader? This certainly demands a shift from a traditional to a focused people-oriented leadership approach.
It is crucial to understand employees' desired personal outcomes and increase confidence to achieve work outcomes. Leadership is essential in business because it encourages and influences the followers to achieve a shared purpose. It also helps maximize operational activities' efficiency and effectiveness and creates a sense of belonging for employees.
We need to stop equating leadership with greatness, which will allow us to identify our unique leadership style and acknowledge others' leadership styles.

---
"Leadership comes in all shapes and sizes." I consider leadership necessary for "self" as it is the driving factor for improvement, optimism, confidence, integrity, and strong ethics.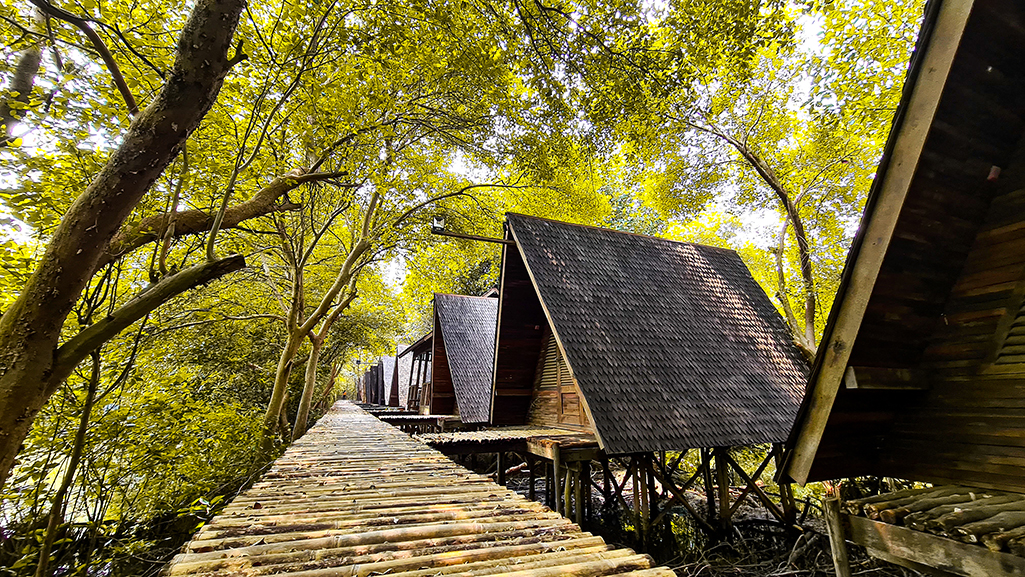 What do you look forward to doing post-pandemic?
Post-pandemic, I plan to travel to India to see my friends and hug my family members. We miss each other, probably more so than ever. Zoom, WhatsApp calls, and online games are good enough for now, but my need for face-to-face interaction is not waning. After India, my husband and I plan to visit Indonesia. This trip would allow us to travel as well as embrace the pristineness of nature.