Day in the Life with Rachel West (November)

How has the pandemic influenced your view of business?
The pandemic has made all businesses re-evaluate themselves and what they are doing. My view of business has been influenced by observing how quickly these organizations can adapt. Sometimes there is an idea that large corporations are 'stagnant' or 'stuck in the past.' But I have seen firsthand how PepsiCo has quickly adapted to the current environment by shifting their office employees to working from home and online meetings and successfully integrating their interns into these changes. Despite not being in an office, the virtual environment is inclusive and allows me to get involved. I have also noticed that some of these organizations, such as PepsiCo, are pivoting by supporting the communities where they operate, whether by supporting local food banks or the racial equality movement. From this, I have seen the 'human element' that we learn about in the Integrated Business and Humanities program firsthand. I am really proud of how PepsiCo has responded to the pandemic and how it is positively influencing our lives on an individual and corporate level.

How are you staying connected with your peers while you complete your virtual internship?
Completing my virtual internship is different than what I thought it would be. I planned to spend the year living with some of my peers in Mississauga, where my internship would have taken place. Due to COVID-19, a lot of my plans have unfortunately changed. That meant that our friendships and how we helped and supported each other had to adapt to our new normal. I think you lose something when you don't get to see people face-to-face.
To stay connected to my peers at DeGroote, we have been connecting virtually through video calls. I am also a part of the Integrated Business and Humanities program's virtual community, which connects students across all years of study. To me, mentorship has always been something that I value. Knowing that this year is online, and everyone is feeling more isolated than usual, I've reached out to students in years below me to share advice about classes to help them. This makes us feel like we're getting through this together, rather than alone.

---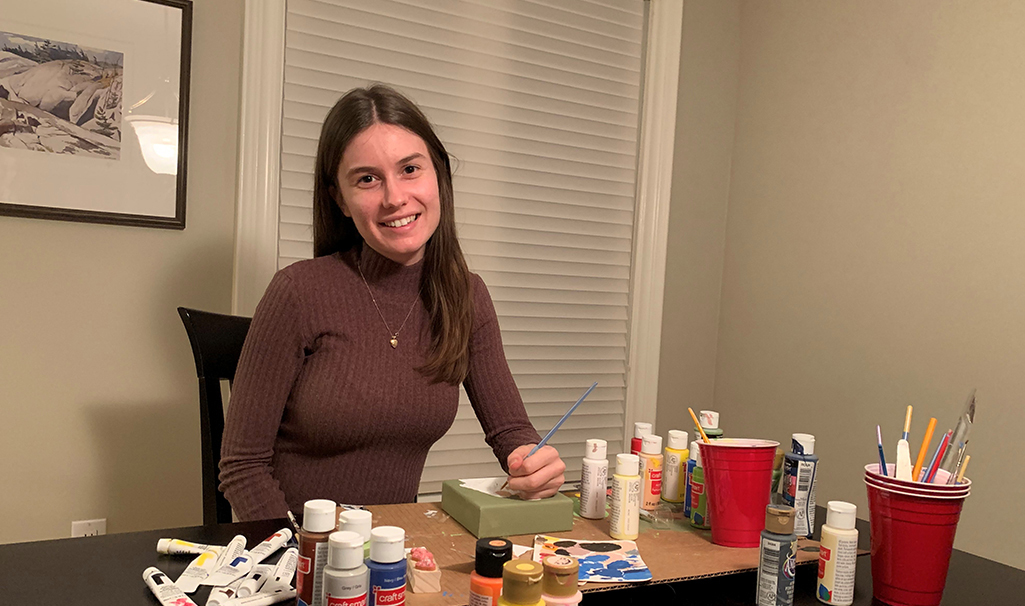 How have the skills developed in the Integrated Business and Humanities program translated to your internship?
I have definitely developed a wide variety of skills within the Integrated Business and Humanities program. However, I recall sitting in class and asking myself, "will this ever be relevant, or is this necessary to know?" Now that I've had some chances to work in the 'real-world,' I have been able to apply skills that I didn't expect I would be able to. In the Insight and Inquiry class in my first year, we learned about thick and thin data. In today's world, we are told that thin data and hard numbers are the way to go. Currently, I am in an insights and analytics role at PepsiCo, and a lot of the work we do is with that thick data. By taking a course that focuses on thick data, I feel like I am more equipped to lead some of the projects I am working on. At PepsiCo, they really value understanding what the consumers' wants and needs are. My understanding of thick data helps me better serve the consumer.