DeGroote Wins 2022 Faculty Cup!
September 12, 2022
| Hamilton, ON
Contributed by Joanna Williams, DeGroote Writer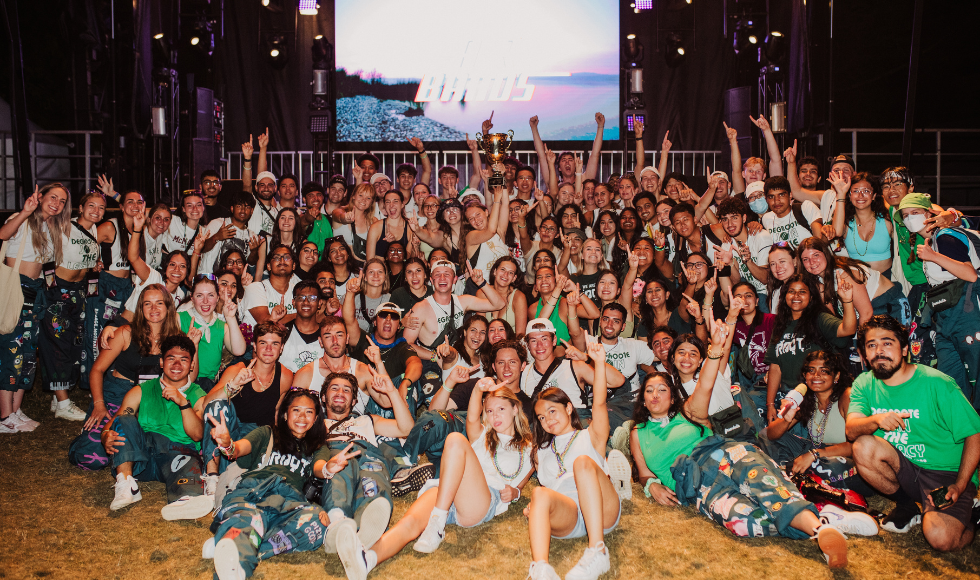 Congratulations to DeGroote students, staff, and faculty for being part of a thrilling start to the academic year and a return to a truly exciting on-campus community.
During the Welcome Week Finale, the MSU Faculty Cup is awarded to the Faculty that has demonstrated superior spirit and participation during Welcome Week at McMaster.
"Winning the faculty cup was a very special moment as it proved that all of our hard work throughout the past few months was worth it," says Matthew Hamilton, Greensuits Brand Strategist. "Each and every single person on this team showed up everyday and gave well beyond 100%. The Lead Team and I are so proud of our reps' growth and know that this is only the beginning for each of them. For the first-time reps, this experience sets a solid foundation of what each Welcome Week should look like and motivates them to carry this momentum into next year."

---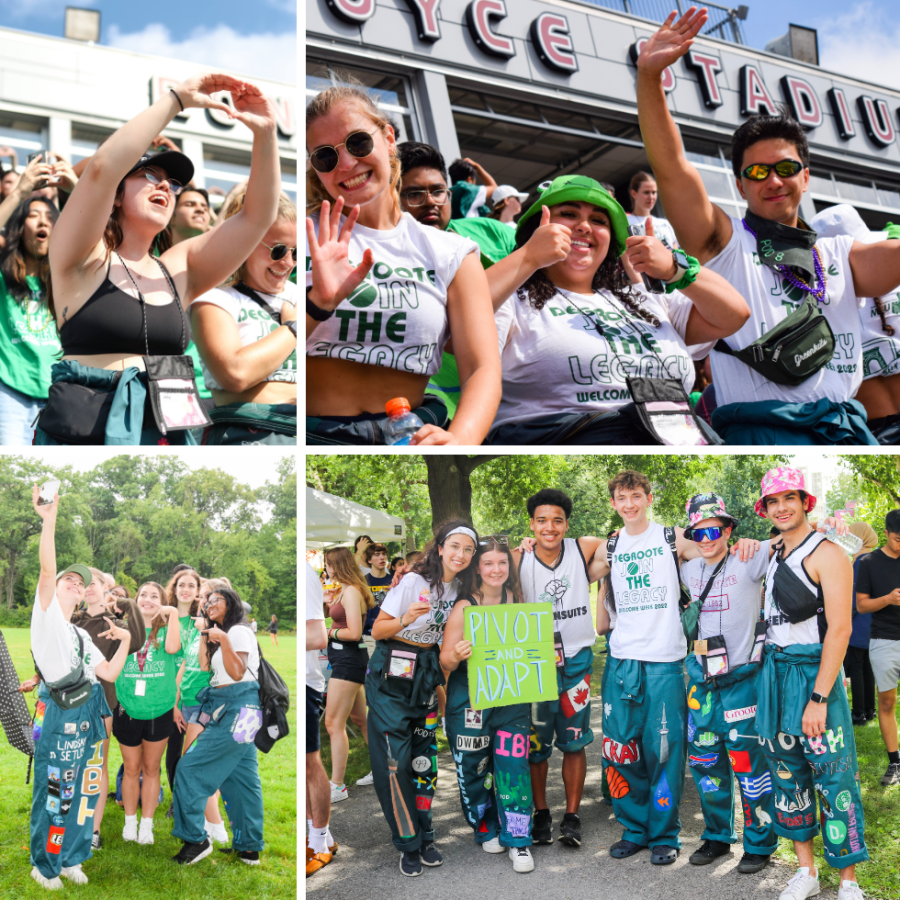 The Greensuits are a dedicated team of over 110 reps who strive to positively impact the incoming cohort of DeGroote students. As you can see through the Welcome Week images the Greensuits, along with our faculty and staff, gave a warm welcome to incoming students, cheered on a new academic year and celebrated the spirit of our DeGroote community.
"We wanted to bring back that same energy from the 2019 Welcome Week to create an environment where each student, DeGroote or not, feels embraced by their new home. A lot of us have never had a fully in-person Welcome Week and some things, like move-in were completely new to us. Our team was quickly able to pivot and adapt to the new scenario of an in-person Welcome Week and create impactful connections with first-year students. It felt amazing that we were able to give first-year students the warm welcome that many of us missed out on."

---
What a great way to mark the beginning of a new academic journey.
Welcome to DeGroote!