Directors College is a go-to resource for the Canadian business sector
January 21, 2016
| Hamilton
Contributed by Andrew Baulcomb, Advancement Officer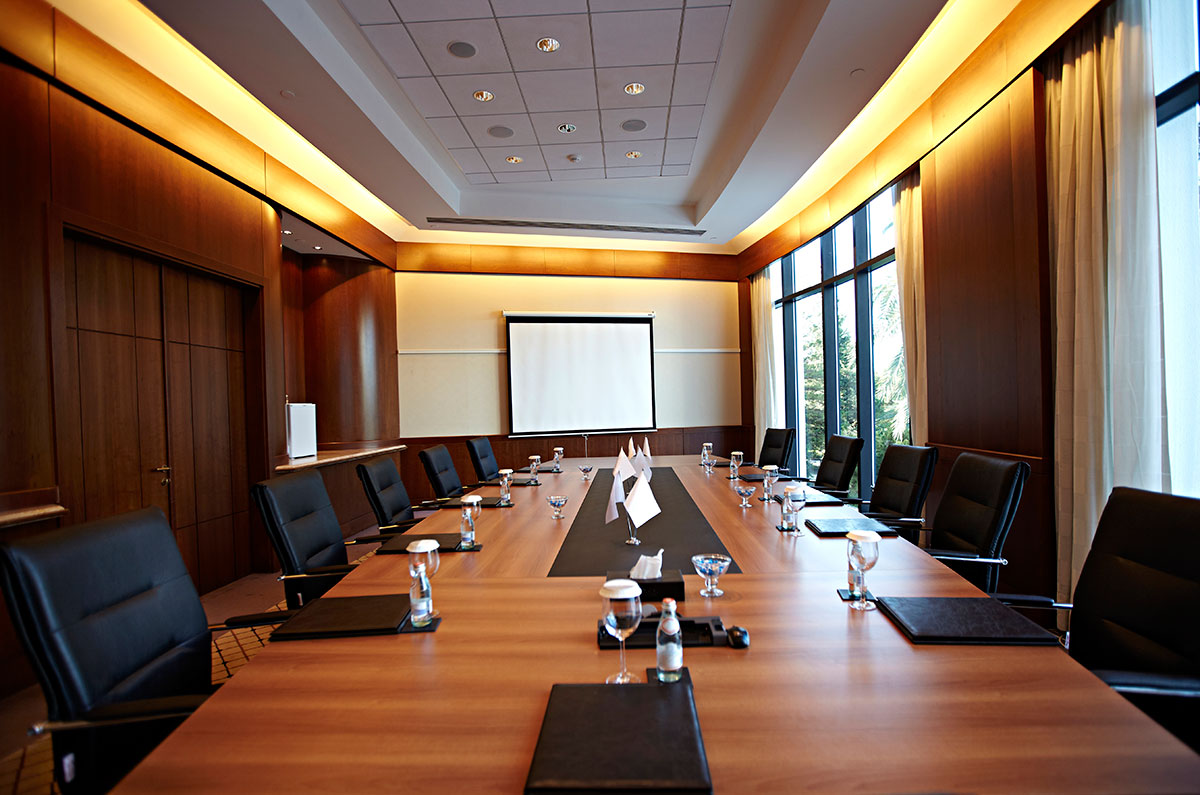 Dr. Michael Hartmann cites the "corporate governance scandals" of the early-2000s as being the driving force behind a major shift in boardroom thinking.
Remember the Enron Corporation — the company that went from trading at $90 a share to filing for bankruptcy in less than two years? That was a wake-up call, offers Hartmann, a Professor of Human Resource Management at DeGroote.
Board directors around the world took a good, hard look in the mirror. Then they looked elsewhere for guidance.
Enter The Directors College.
A joint venture of the DeGroote School of Business and The Conference Board of Canada, it was the country's first university-accredited corporate director education program when the College was unveiled in 2003. It welcomed its inaugural class the following year.
Participating students – who comprise a wide variety of demographics and professions – are groomed to be forward thinking, values-driven, change-enabling directors, equipped with the skills needed to support robust inquiry, discussion and effective decision-making.
Hartmann, who came to McMaster in 2014, is currently serving as Principal of The Directors College.
"We focus on much more than just best practice guidelines, policies and structures," says Hartmann, who held the role of deputy dean at the Manchester Business School for five years prior to joining DeGroote, and spent nine years before that as assistant dean at the Rotman School of Management, where he helped to establish the Rotman/ICD suite of governance programs.
"There's a large behavioural component to all Directors College programs, and we're focused on helping our students apply what they learn on the classroom to the boardroom. Our five-module Chartered Directors program culminates with an immersive two-day board simulation," he adds.
"Participants literally gather around a boardroom table to navigate through a series of committee meetings chaired and supported by a team of external actors, alumni and facilitators. This is a truly unique experience."
For more than a decade, some of the country's top executives have entered The Directors College to sharpen their skills through its exclusive series of programs.
John Manley – former Deputy Prime Minister of Canada and President and Chief Executive, Canadian Council of Chief Executives – is an alumnus of The Directors College. So is Victor Thomas, Vice-Chair of SaskEnergy; Silvia Martini, vice-president of Interlink Research Inc.; Daniel Johnson, Chief Executive Officer, Innovation Credit Union; and hundreds of others in the Canadian corporate world.
"A strong board needs a combination of industry knowledge and sound judgement. You need people able to challenge one another, but in a productive environment," Manley noted in an online testimonial. "The Directors College provides skills, perspectives and tactics to drive value as an effective and successful board member."
"The Directors College was very helpful in getting me on four boards," says Edward Minich, who completed his training in 2004-2005.
A two-time McMaster graduate who earned his MBA in 1974, Minich retired as president and CEO of Otis Canada Inc. in 2004. He currently serves as Chairman of the Board of Directors of the Hamilton Port Authority, as well as Director and Chair of Audit and Finance Committee at Hamilton International Airport.
"The biggest takeaway for me was how to disagree with other board members opinions without being disagreeable," Minich explains. "Also, to work co-cooperatively with management to help facilitate and enhance decision making, especially when it comes to strategy. Let management run the enterprise, but provide beneficial oversight to facilitate the most advantageous outcomes."
The Directors College's current program portfolio includes the Chartered Director Program, Audit Committee Certified Program and Human Resources and Compensation Committee Certified Program. Plans are also underway to launch new courses in the areas of Corporate Responsibility and Innovation Governance for Board Directors. The College also offers custom training opportunities for boards as well as a series of seminars, webinars and support materials.
As of February 1, 2016, the College is pleased to offer a 10 per cent discount for all of its programs to McMaster alumni.

For more information on The Directors College, please email info@thedirectorscollege.com or phone 613-520-8402.