EMBA Professor Named International Educator of the Year
March 22, 2022
| Hamilton, ON
Contributed by Izabela Shubair, DeGroote Contributor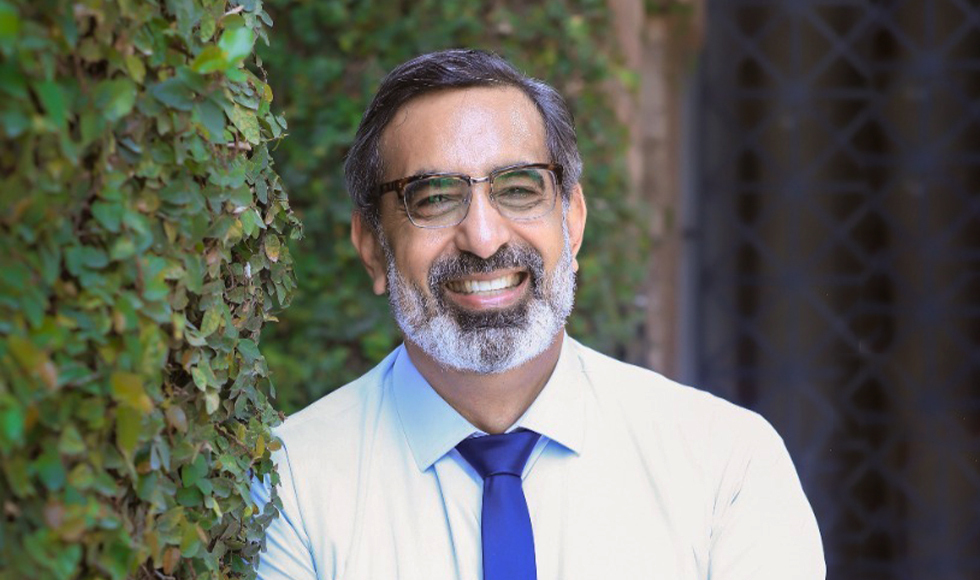 Arshad Ahmad was 16 years old when his father inspired in him a passion for education. It was a lesson that stayed with Ahmad — a DeGroote Executive MBA professor and current vice chancellor at Pakistan's Lahore University of Management Sciences (LUMS) — during the course of his educational journey and an eventual storied teaching career. Recently, his lifelong love of education garnered Ahmad the prestigious Academy of International Business (AIB) International Educator of the Year distinction.
"My parents knew the value of education and said before I left for Canada, 'Nothing in life should be done in excess except for one thing – learning," Ahmad says. "If you want to keep learning, we will support you and so will those who you pass your learning onto.' They were right of course, and this might explain why I never left academia."

---
A Borderless Approach to Education
That conversation ended with Ahmad's father strongly suggesting he study accounting. Naïve in his career aspirations, he enrolled in a Bachelor of Commerce in Accounting. Meeting his commitment with his father, Ahmad became a certified accountant even though he didn't see accounting as a career option. Then, Ahmad pursued an MBA with a specialization in finance and international business before his journey took a complete turn with a PhD in Education Psychology.
Ahmad may not have known it at the time, but he was laying the groundwork for a leadership role in global education. Simultaneously, he was establishing a personal philosophy of collaboration among disciplines, schools, and businesses. Ahmad's position coordinating the 3M National Teaching Fellowship Program for 10 years further strengthened these approaches. In the role, he encountered professors who shared profound innovations, ideas, and learnings.
"I was always curious about the learning I would gain by looking through multidisciplinary perspectives," says Ahmad, whose career has included global leadership positions at organizations such as Academics Without Borders, Society for Teaching and Learning in Higher Education, and the International Consortium for Educational Development. "The 3M coordination role influenced my own thinking that the more I know, the less I know. And throughout my career trajectory I just happened to hang out with people from other disciplines."
"That reinforced my conviction that the problems we face in society … cannot be solved by a single discipline. That was always my assumption about moving forward: If I can't put myself in the shoes of other experts then maybe if we bring experts together, they'll figure it out."

---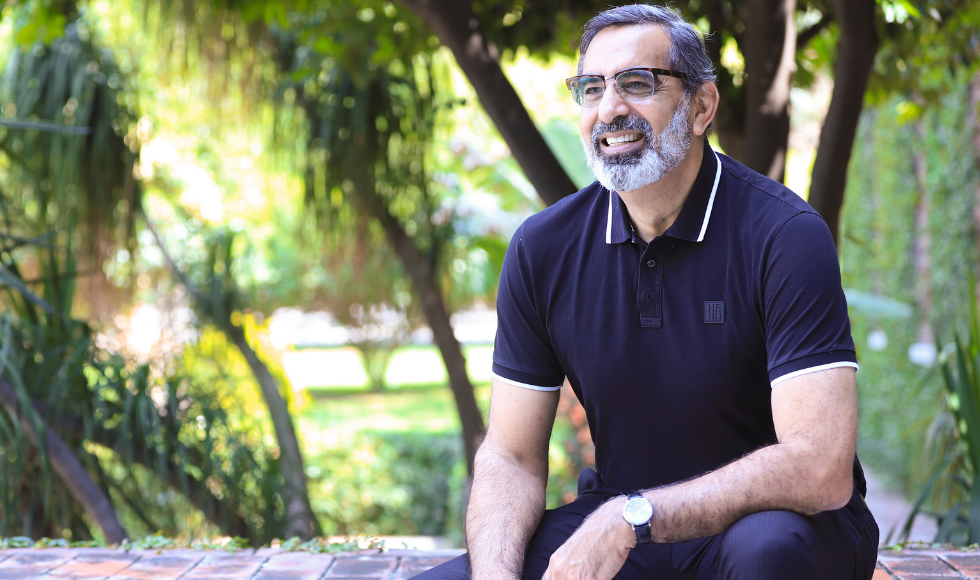 Innovating in Teaching
In addition to this multidisciplinary perspective, Ahmad's focus on pushing boundaries also contributed to his selection as AIB's 2022 International Educator of the Year. The award recognizes individuals who have made a significant impact in the higher education sector. Beyond his contributions to growing LUMS's reputation in South Asia, Ahmad has made many meaningful contributions at McMaster, including his role as Vice Provost, Teaching & Learning and Director of the MacPherson Institute for leadership, innovation and excellence in teaching. During his tenure, McMaster won the Global Teaching Excellence Award recognized by Times Higher Education. Ahmad is also an instructor in the DeGroote Executive MBA in Digital Transformation program whose students focus on learning to manage digital systems to make data-driven decisions.
"Isn't innovation the definition of learning?" he asks. "It's about change. Even teaching the same course, you get a new audience so if you're even slightly curious about your students, that sets in this business of change right away. Research is all about change too. We ask questions that haven't been asked or we want to test what kind of impact a certain hypothesis will have. Change is in our DNA as educators."

---
Ahmad also credits technology with his ability to innovate. He says interdisciplinary opportunities truly opened up to him when he embraced technology's positive aspects.
"Wonderful things are happening in science and in connectivity and in learning, so I think technology was a friend from the get-go and that was a lever for change," Ahmad says.
To make a difference in his students' lives, not only does Ahmad teach the necessary technical skills. He also instills the idea of embracing change to build resilience and helps students to create good habits that will make an immediate impact in their careers — and in the lives of others. It's a teaching viewpoint that, Ahmad says, became especially poignant during the pandemic's "online education only" period.
It also perfectly illustrates how the educational passion Ahmad's parents instilled in him all those years ago continues to serve him and, in turn, his students.
"Resilience comes from working hard," he says. "If you give up the hard work part then you've lost something. Also, care for others, think about others. And, integrity is huge. Those were values during the pandemic that we were suggesting to people. If we can have some influence on our students about good habits, we're going to go a long way."

---