Fall Graduates Reflect on Their Time at DeGroote
December 2, 2021
| Hamilton, ON
Contributed by Joanna Williams, DeGroote Writer
Convocation day is a time many students look forward to as an important milestone in their academic journey. This day marks the culmination of many years of hard work and dedication. Over the past year and a half there were challenges and together we had to shift our learning, but DeGroote students demonstrated resilience by adapting and persevering throughout the pandemic. Graduates should be very proud of their achievements!
The official virtual convocation ceremony was held November 25, and McMaster University offered a small in-person interaction for Fall 2021. Students were excited to be on campus and to have a brief opportunity to recognize their accomplishments. This is a positive sign that we are moving back to a more normal student experience.
As students picked up their diplomas and posed for pictures, we asked them a few questions about their academic experience and what advice they have for current students.
What is the greatest takeaway or lesson you learned during your time at DeGroote?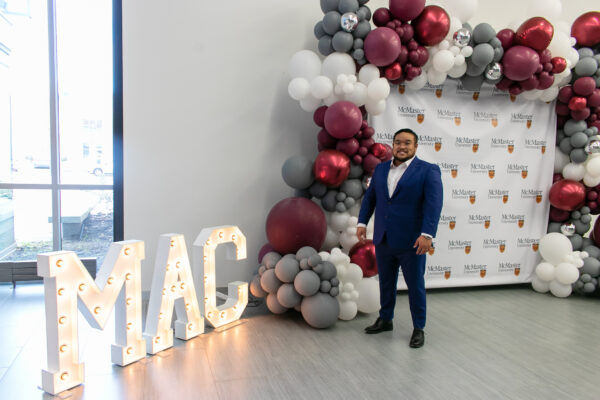 "The biggest learning happens outside of the classroom when you're surrounded by your colleagues and your classmates. The professors do a great job of providing you with the theory, but you can definitely learn a lot from the ecosystem that's around you." – Robin Kwan, EMBA '21

---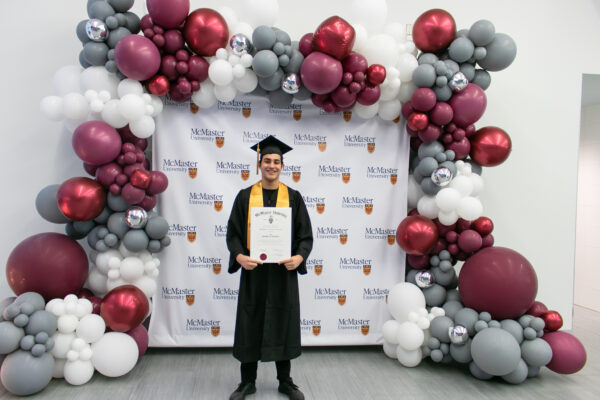 "I realized how important it is working with people and collaboration, the parts together working in harmony will always be better than just one person. Teamwork makes everything work best." –Shehbaz Ahmad, BCom '21

---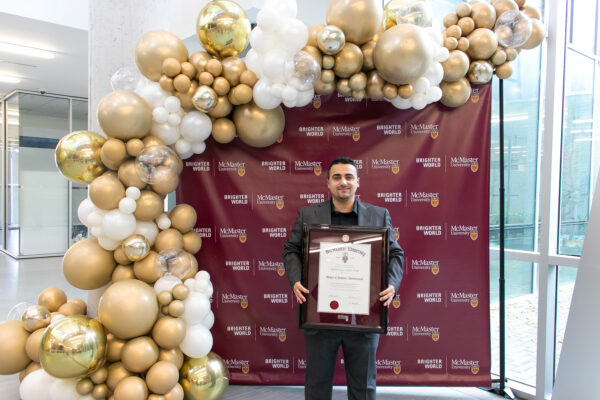 "Even though things didn't go as planned, it's important to get up every day, show up and make sure you are working towards your goal every single day." –Stefan Toral, MBA '21

---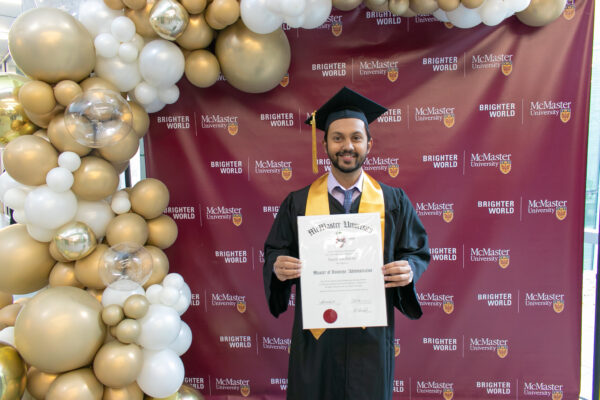 "We had people from different backgrounds, different degrees, different countries – to be able to learn from them, where they've come from, and their perspectives really opened my eyes. Having those different perspectives is one of the key takeaways and great learnings from my two years here." –Sujay Kulkarni, MBA '21

---
What advice would you give to DeGroote students who are just beginning their academic career?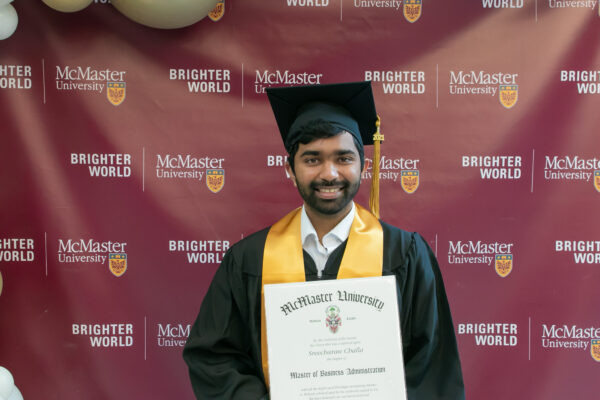 "Be hungry about learning and absorb anything that comes to you. Connect with as many people as you can because everyone has their own experience, and learning from their experiences can give you an idea on how to shape your own experiences." –Sreecharan Challa, MBA '21

---
"Don't give up because everything is achievable once you put your heart to it." –Gurteg Uppal, BCom '21

---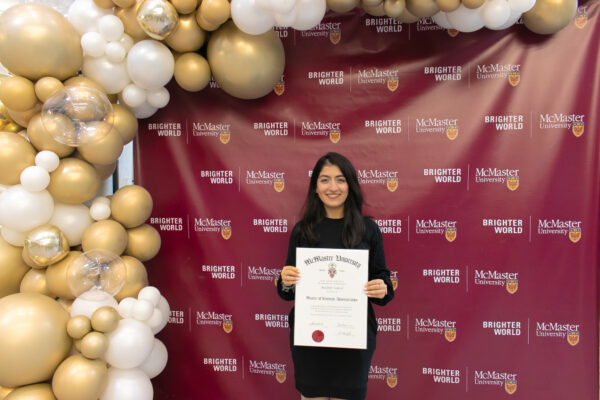 "The best piece of advice I can give to students who are starting their journey at DeGroote is get involved. There's a lot to do whether it's on campus or virtually. One of the steps I took on my journey was to get involved as an MBA ambassador, and through that experience I was able to meet so many people and develop a lot of the connections that are so important in the DeGroote community. Get involved and get to know as many people as you can because you will walk away with so much at the end of it all." –Anchal Gawri, MBA '21

---
If you had just one word to describe your experience here at DeGroote, what would it be?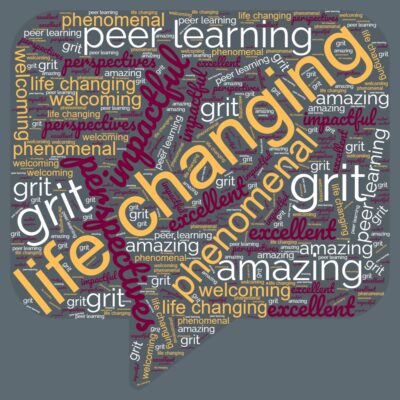 Congratulations to our DeGroote School of Business graduates! You are now a member of a diverse network of individuals, leaders, and change-makers who are making an impact in the world of business and beyond.
Your hard work, dedication, and commitment to your community will serve you well as you forge a new path ahead.
We wish you all the best!
All attendees adhered to current safety and distancing protocols. Masks were removed for photo only.