Foresight Lab Embraces Uncertainty as it Looks to the Future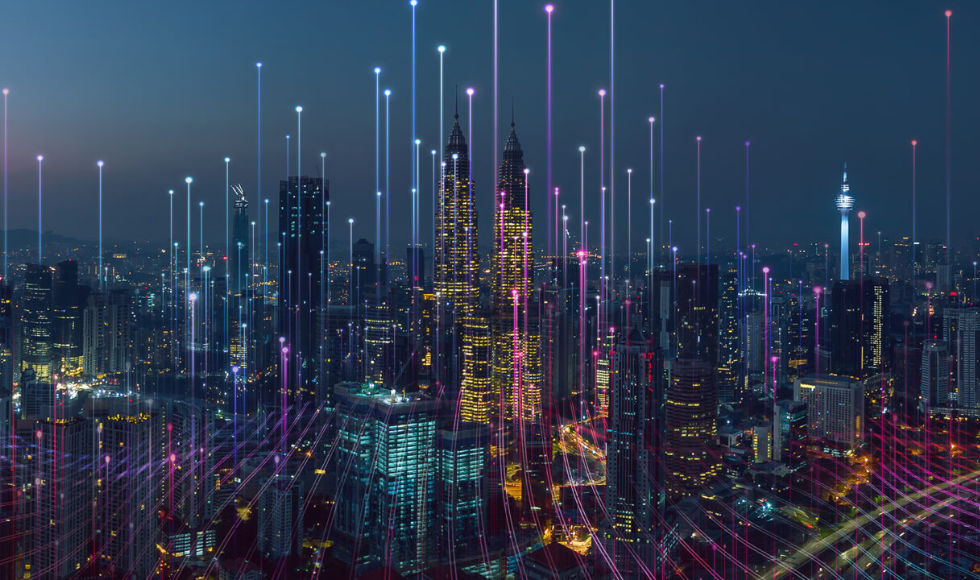 It can be tempting to prepare for an uncertain future by trying to predict what it will hold. But there's a drawback: Predictions are often wrong. An innovative program at the DeGroote School of Business is taking an alternative approach, exploring and preparing for multiple future scenarios.
Known as foresight thinking, this perspective has gained traction in business and government settings, and is something Canada and the world need now more than ever, says Leonard Waverman, acting director of the Foresight Lab at McMaster.
"What is foresight? Well, it's not forecasting," says Waverman, former dean of the DeGroote School of Business.
"Foresight is looking into the future, five to 10 years out, and even into the decades ahead," says Waverman.
"We all know the future is not predetermined or predictable. However, future outcomes can be influenced by our choices in the present."

---
With old industries and jobs undergoing massive change and environmental stresses impacting our daily lives, navigating the future is necessary—even if it isn't easy, Waverman says.
Foresight at McMaster
The Foresight Lab, which launched at McMaster in 2020 to incorporate foresight thinking into academic settings, is unique in the Canadian academic landscape. No other business school in Canada has a program dedicated to futures methodologies. And no other business school in Canada integrates foresight practice into its academic programs.
By offering academic opportunities to McMaster students through foresight-focused courses and providing professional development and networking opportunities to external executives and policymakers, the Foresight Lab provides valuable learning opportunities within and outside the university.
Waverman sees the Foresight Lab as an ideal place to take the lead on futures thinking in Canada for a few reasons. For one, the lab is neutral.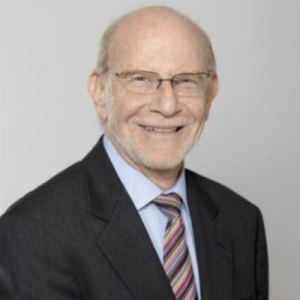 "We aren't a consulting firm and we aren't selling anything," says Waverman. "This makes us a neutral meeting place for businesses and non-profits to connect with each other and say, 'Oh yeah, I never thought of that' without wondering about the motives of the Lab."
Creating a space for external organizations and leaders to exchange ideas is another element of the Lab's unique impact. The Foresight Lab provides the only foresight-focused hub in Canada where people from across sectors can come together to share ideas and advance their thinking.
"The pandemic has resulted in a growing recognition of the importance of foresight work," says Waverman. "People are realizing the interconnectedness of issues facing our world. For example, our government never really thought about supply chain issues in relation to solving health issues. But then during the pandemic we saw how delivering vaccines was impacted greatly by supply chain issues."
Foresight thinking reveals these potential points of overlap and anticipates ways to address them.
Working with uncertainty to build a brighter world
The Foresight Lab is funded by the Future of Canada Project — an initiative made possible by a $5 million donation from Chancellor Emeritus L.R. "Red" Wilson '62. The Foresight Lab is one of the inaugural initiatives funded by the Future of Canada Project and is delivering on the Project's vision of creating a better future for Canada and a brighter world.
Guided by Wilson's passion for investing in the leaders of tomorrow, the Foresight Lab developed two courses at McMaster that introduce students to foresight thinking. An undergraduate course "Imagine and Navigate the Future"  is currently being offered, as well as a graduate level course "Design Thinking and Strategic Foresight", which is part of the blended learning MBA program.
"For the undergraduate course, we had students from across faculties. They came from DeGroote Business, engineering, arts and science, nursing. It was very interdisciplinary," says Dave Mammoliti, a director of executive programs at the DeGroote School of Business.
Exposing students to this way of thinking is a new and valuable experience for many.
"Having a course based in uncertainty was challenging for some students at first — particularly those who came from faculties where there are often concrete answers to problems down to the decimal point," says Mammoliti.

---
However, as the course progressed, students found the approach to be an empowering and eye-opening way to think about the future.
In addition to course offerings, the Foresight Lab hosted a webinar series featuring leading global thinkers who provided their insights on the future of business, Canada and the world at large.
The topics covered were 2030: How Today's Biggest Trends Will Collide and Reshape Everything, The Future of Work, The Future of Canadian Competitiveness and The Future of the Intangibles Economy–all of which are available for public viewing on YouTube.
Using foresight to connect the dots 
Over the past two years, the Foresight Lab has designed and delivered custom foresight programming as part of its executive development offerings. The Foresight team has worked with leaders at the Alberta School Board, Conservation Halton, as well as The Directors College at the DeGroote School of Business, to help them better leverage foresight thinking within their organizations.
Based on overwhelmingly positive feedback from these groups, the Foresight Lab wants to expand on its executive education offerings and find additional ways to support the future of Canadian business.
To do this, the team asked a range industry leaders for feedback, speaking to senior leaders from sectors ranging from financial services to NGOs. Their input focused on how foresight thinking was currently being used (or not used) within their organizations, as well as how they felt the Foresight Lab could play a pivotal role in implementing futures thinking at an organizational level.
Based on this feedback, the Foresight Lab is going to further shape its offerings around key priorities: Industry networking, research and knowledge sharing, education, professional development and facilitation.
The Foresight Lab team also has plans to reach out to the academic community at McMaster to better understand how to embed foresight across the university.
"The essence of foresight is systems thinking and connecting the dots," says Candice Chow, an assistant professor of strategic management at the DeGroote School of Business.

---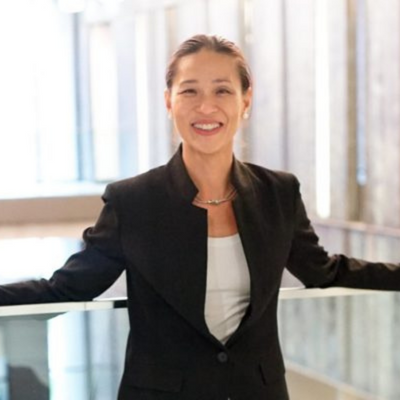 "For example, supply chains tie to health care, to finance, to economics. The idea is we want to build something that allows people to imagine a future that goes beyond a particular discipline."
As the Foresight Lab continues to expand its offerings, it will continue to engage the external business community through in-person and virtual events and customized executive development programming.
"When we are looking at the future of Canada, foresight is a powerful tool to try and analyze the various ways we are doing things," says Waverman. "The Lab allows us to connect all of those things — to look at things across the board — and develop various approaches that will help make the future more predetermined."
To learn more about the Foresight Lab and to sign up for their mailing list, please visit foresight.degroote.mcmaster.ca/about.