In photos: EMBA candidate Elaine De Marzo-Robins reflects on Silicon Valley experience
April 15, 2019
| Palo Alto
Contributed by Elaine De Marzo-Robins, Director of Software Development, Intact Financial Corporation
I have the privilege of leading and working with extremely talented, agile, and multi-disciplinary full stack technology teams as Director of Software Development for Intact Financial Corporation, the largest commercial property and casualty insurer in Canada.
My team's mandate includes modernizing the company's policy management systems and providing exceptional experience to internal and external customers.
As user expectations continue to evolve at a rapid pace, the insurance industry is ripe for disruption. We need to ensure our company continues to adapt in the digital era.
DeGroote's Executive MBA in Digital Transformation (EMBA) fits in nicely with my mandate. The program has enabled me to acquire relevant knowledge, information, and tools that will help me effect pragmatic, valuable, and meaningful changes for my team and the company.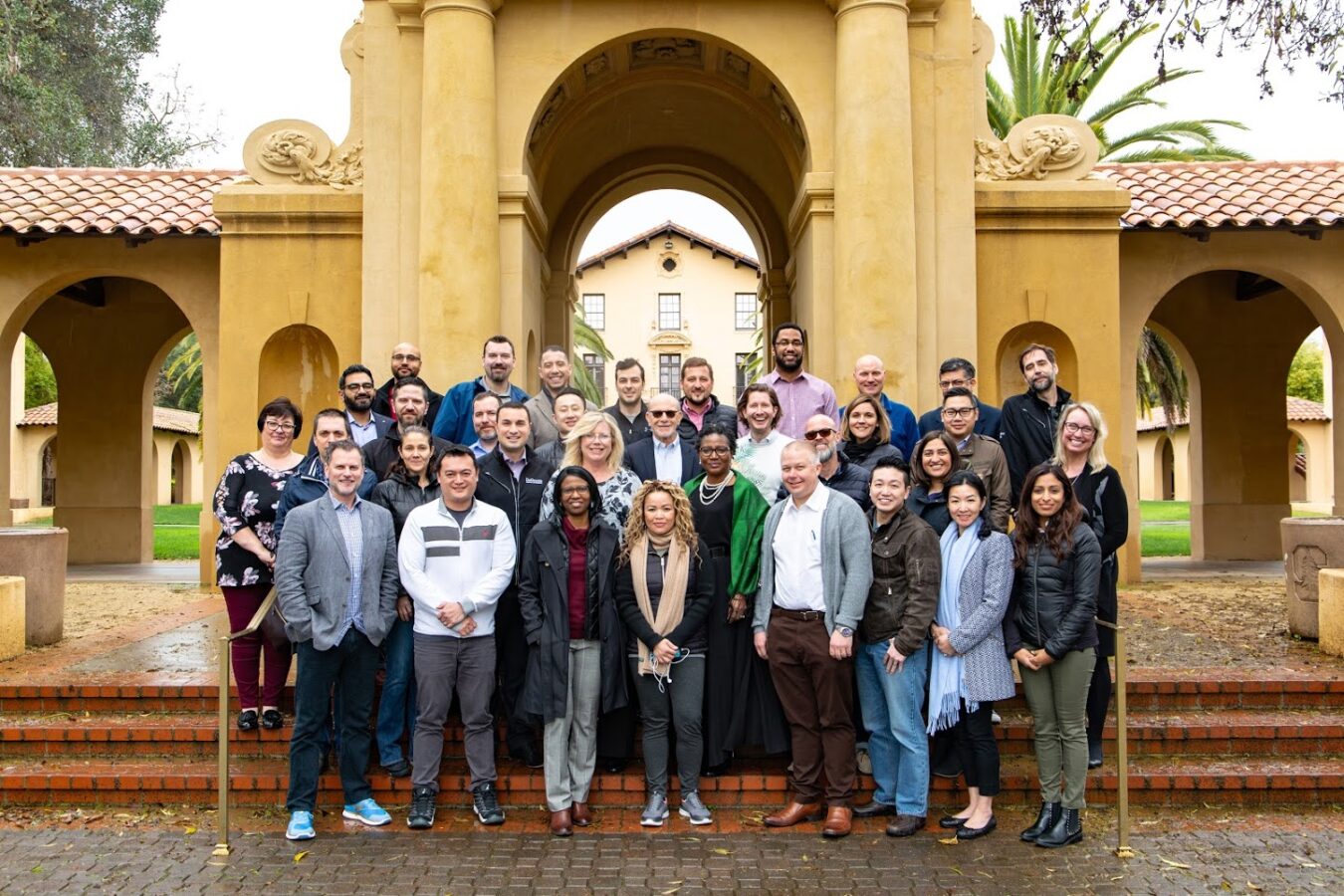 (Elaine pictured 4th from the left in the front row)
The highlight of the EMBA program so far has been our cohort's trip to Silicon Valley. We had amazing opportunities to meet with leaders from companies such as NVIDIA, Apple, Macromedia, Kaiser Permanente, Relay Ventures, and IDEO.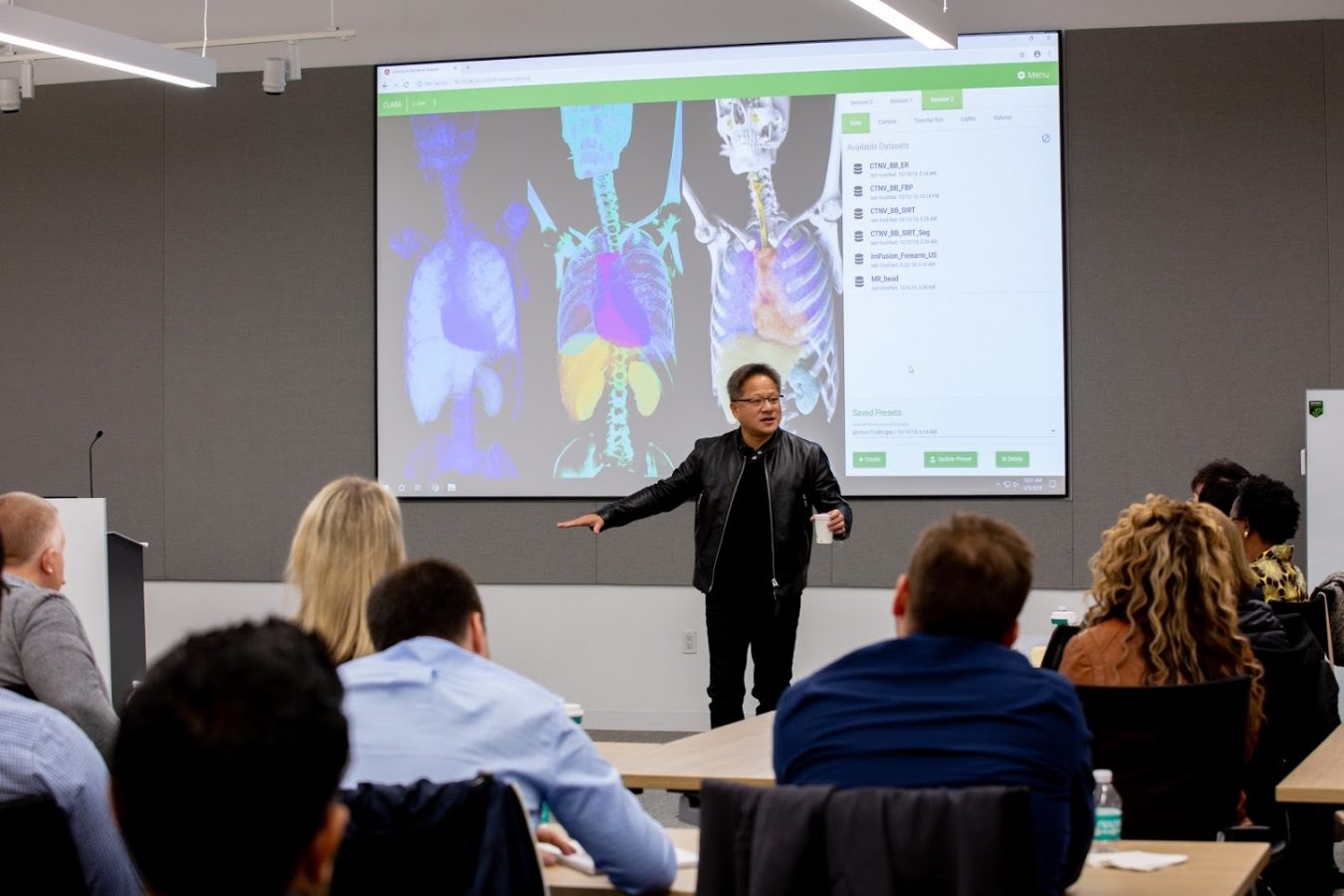 Jensen Huang, NVIDIA's CEO, was generous with his time and spent two engaging hours with our EMBA cohort during our visit. Talk about a rock star moment.
We also had opportunities to listen and learn from other Silicon Valley titans, including:
Rob Burgess, former CEO, Macromedia. Burgess currently sits on the Board of Directors of Real Matters Inc., a Canadian technology company;
Michael Steep, Adjunct Professor (Engineering) and Executive Director, Stanford Global Projects Center's Digital Cities Program;
Rob Siegel, Partner, Xceed Capital, and Lecturer in Management, Stanford University;
Kevin Talbot, Co-founder and Managing Partner, Relay Ventures, an early-stage venture capital firm that invests in entrepreneurs disrupting and creating new markets through mobile technologies.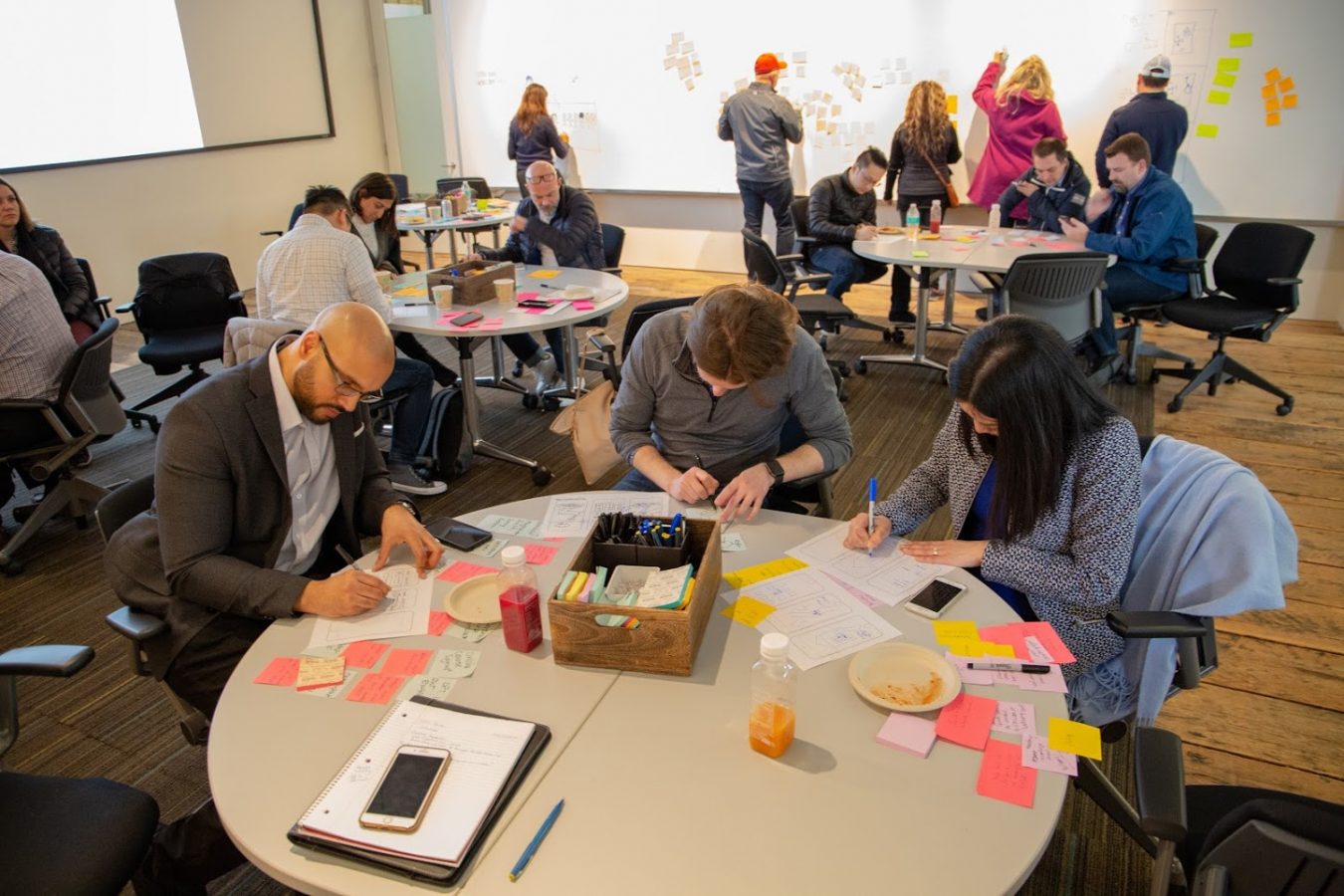 I have several memorable takeaways from our Silicon Valley trip. The three that stuck with me the most revolve around the topics of design thinking, the industrialist's dilemma, and venture capitalism.
The session at the IDEO office in San Francisco introduced us to design thinking, where user experience is at the forefront of the framework. Using design thinking at work, I realized the core principles can be applied to a number of problems we are trying to solve. Additionally, framing problem statements using "How Might We…" (HMW) enables our teams to build on ideas until the best ones emerge.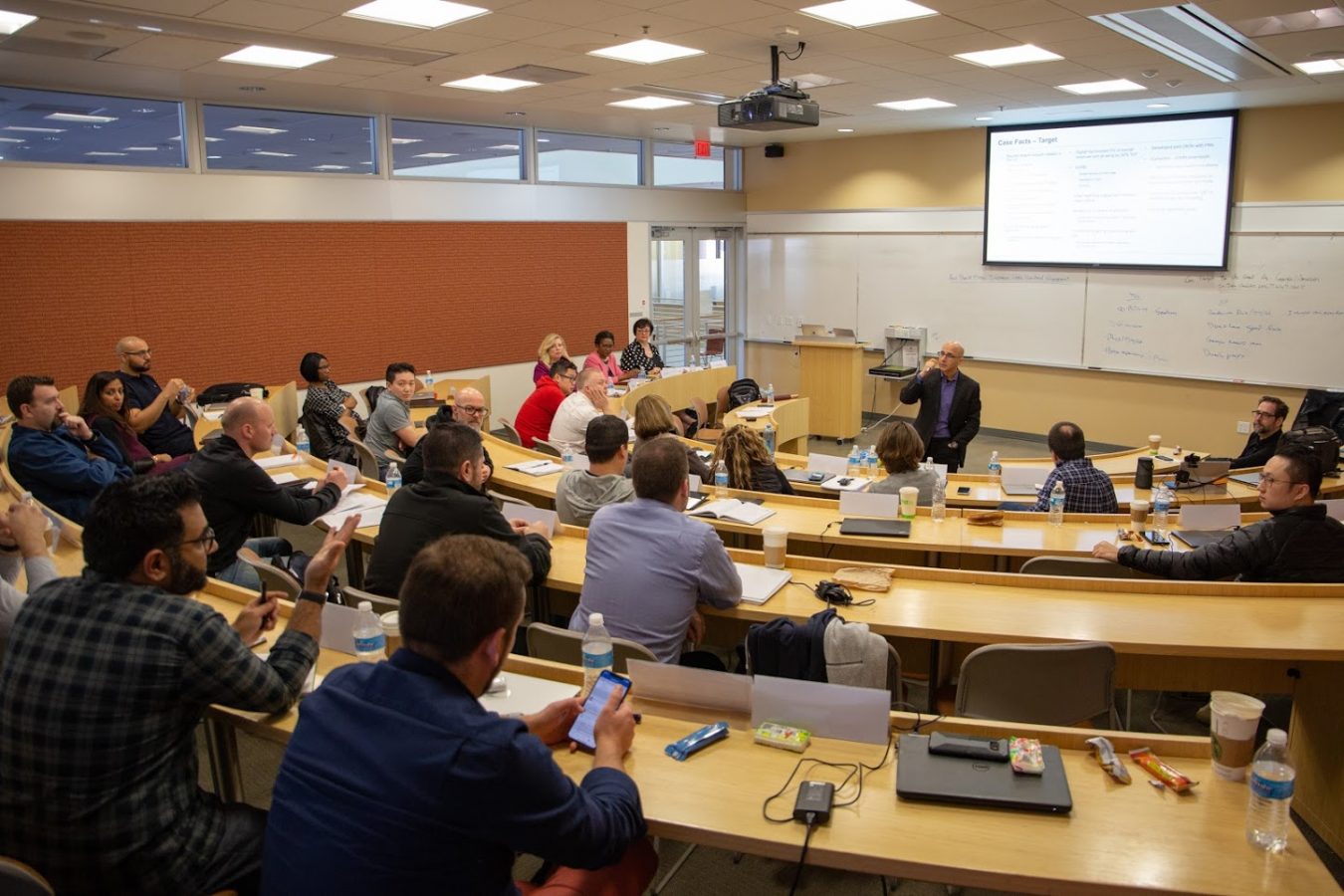 During Rob Siegel's lectures at Stanford University, we gained an understanding of the industrialist's dilemma, as well as the role that we play in helping our organizations evolve during this unprecedented era of digital transformation. Knowing our company's long-term strategy, "driving change as if nothing is wrong," and innovating with discipline are keys to achieving success.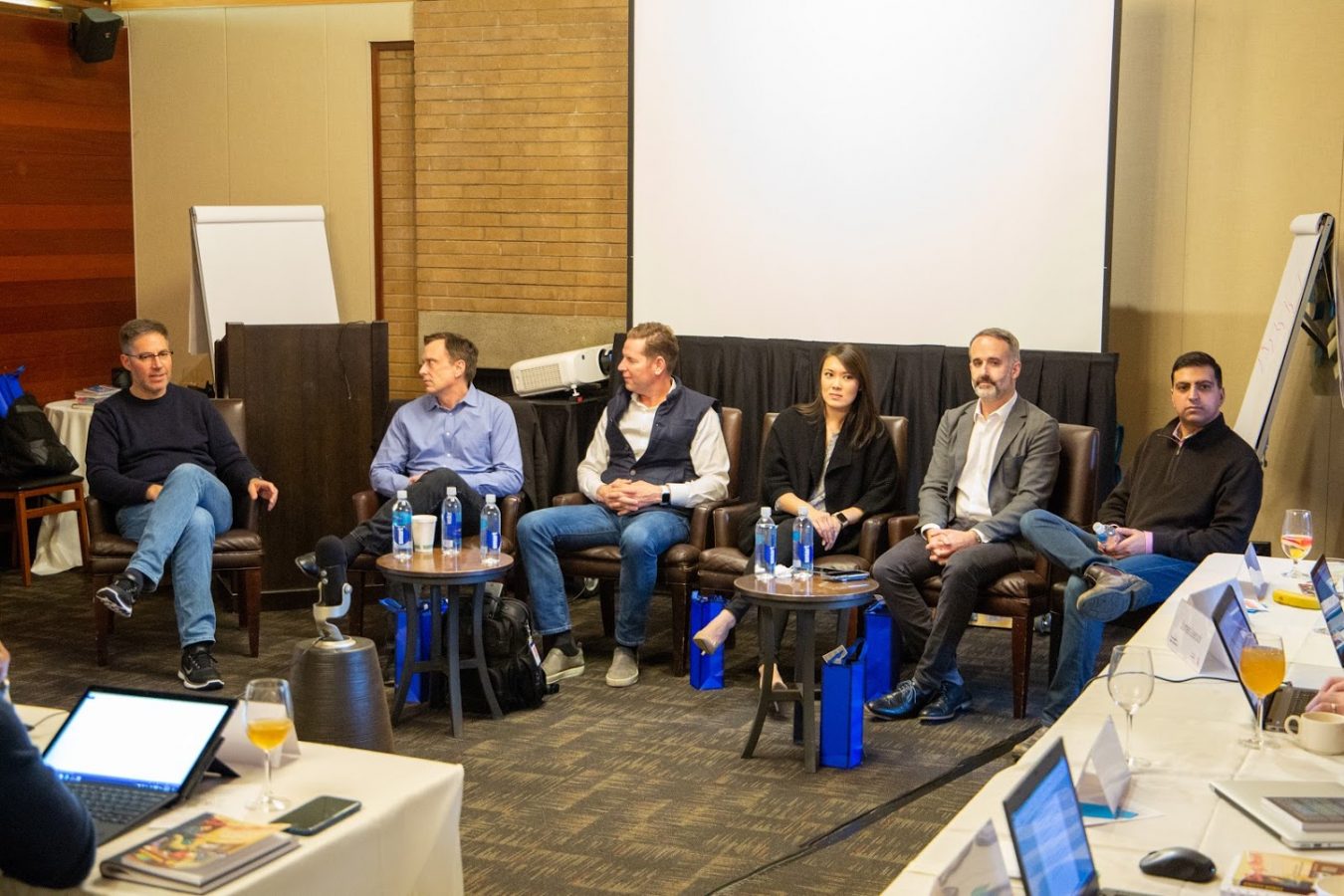 My favourite was the lecture and panel session with Kevin Talbot, Co-founder, Relay Ventures. Our group asked what Relay Ventures looks for when investing in startups. We learned that technology is secondary. Employing passionate and talented people who can work well as a team is the most important differentiator.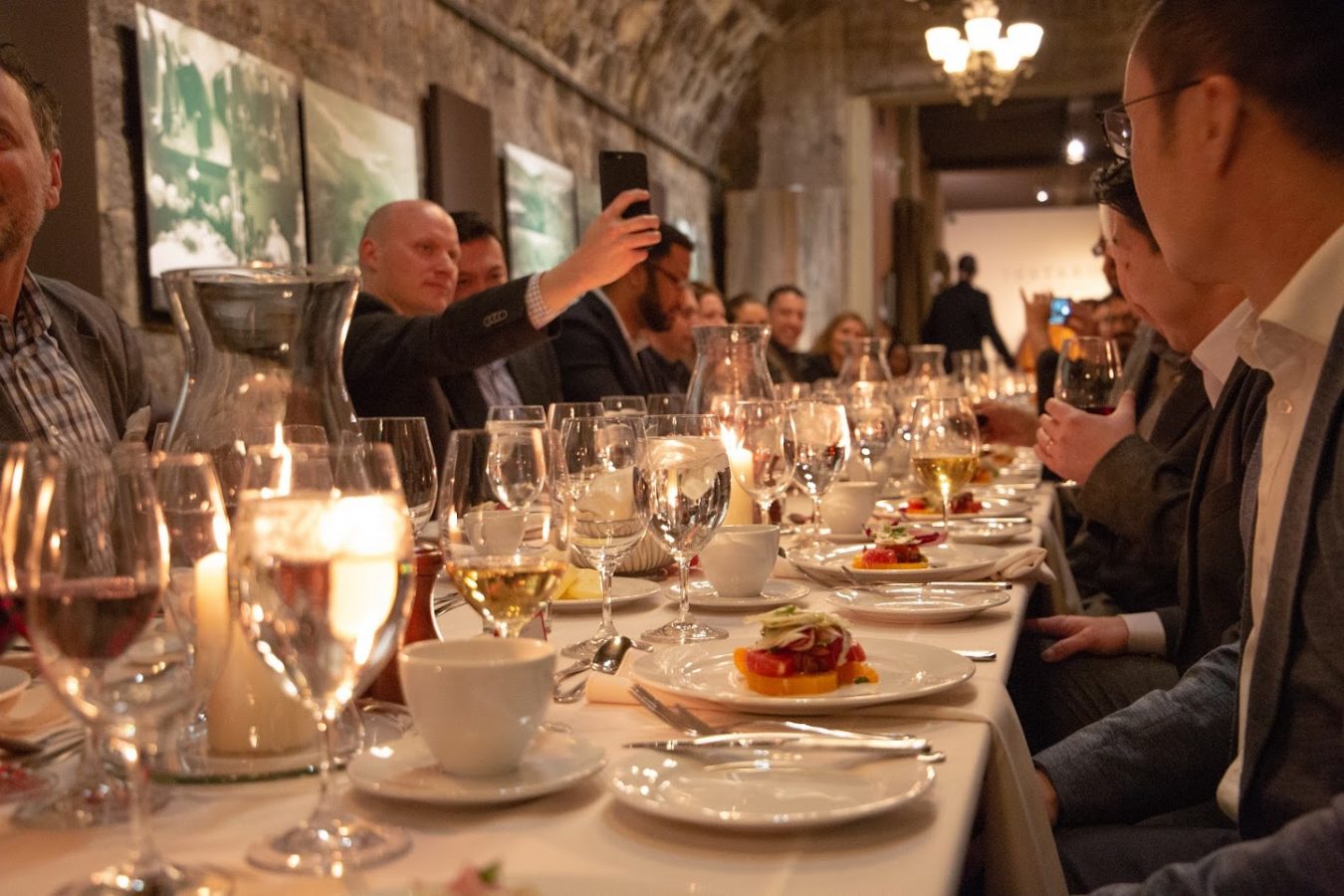 Our trip culminated with dinner at Testarossa Winery in Los Gatos, California. The food, people, and ambiance capped-off a very productive and informative residency in Silicon Valley, the global centre for technology and innovation.