Insights Into Healthcare: Personalizing Patient Care
October 30, 2023
| Hamilton, ON
Contributed by Leah Fleet and Joanna Williams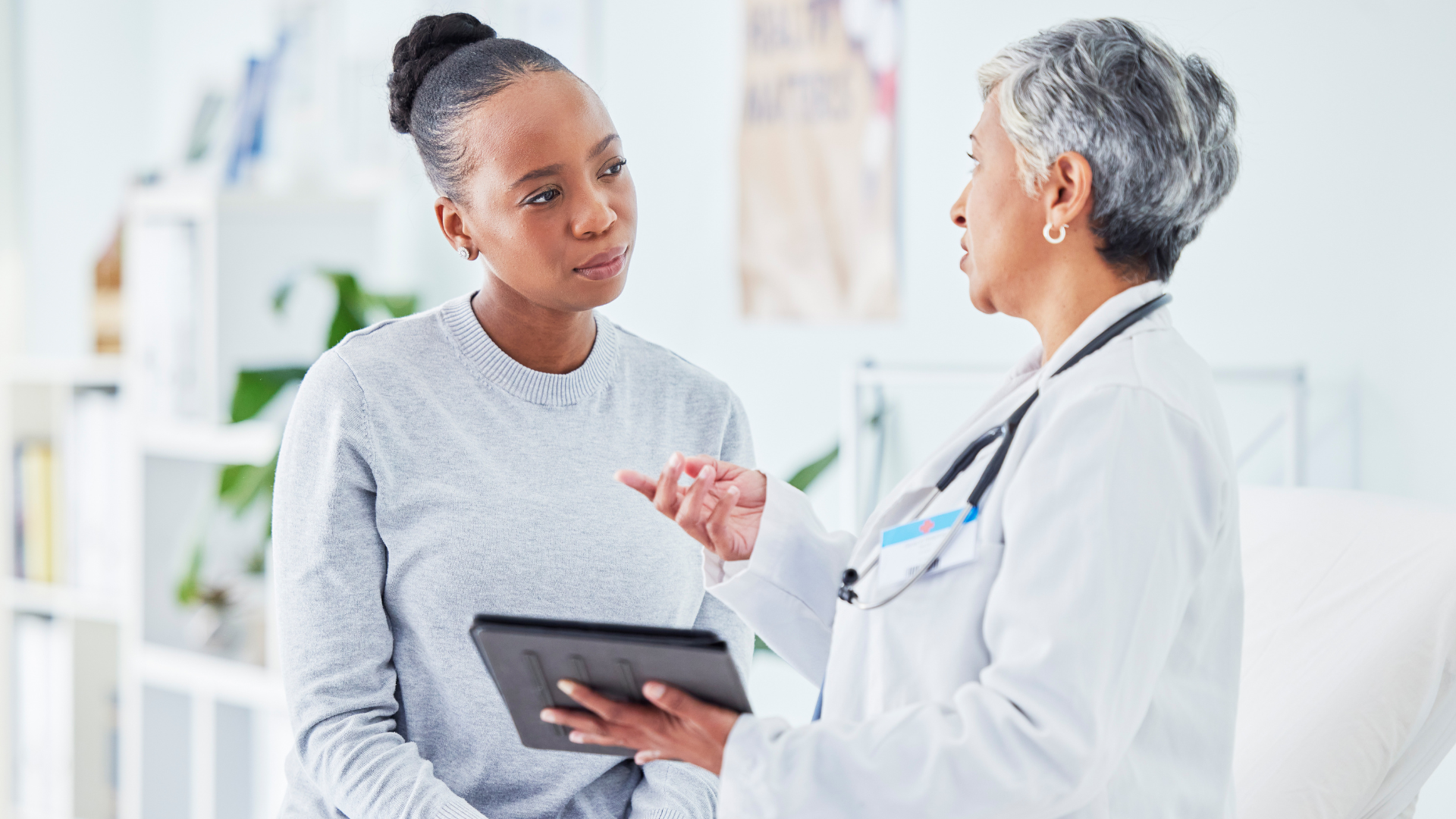 Canadian Medical Association President Dr. Kathleen Ross has built an impressive career on Canada's West Coast, through both her work as a physician, a teacher for the University of British Columbia Department of Medicine and as a volunteer. She has impacted healthcare policy and made changes from the ground up along the way.
Joining the National Health Fellows (NHF) as a member of the first cohort was a natural next step for Kathleen to hear from other changemakers in Canadian healthcare, and gain insights into new ways to create a more human experience for patients.
Kathleen shared how she hopes to move forward with this cohort, how the program has helped big-picture thinkers broaden their perspectives even more and why our system needs "more zebras."
How would you summarize your experience being part of the first group of National Heath Fellows with the Health Leadership Academy?
Gathering with healthcare managers, medical organizational leaders, Indigenous health leaders, innovative clinicians, patient advocates, and academics helps us envision how we can better meet the health and medical needs of our entire population both in the immediate and the longer terms.
We have collectively asked and worked through the hard questions regarding prioritization, models of care, shifting political and public mindsets, who is being left behind in our current system, the very definition of what it means to be healthy, who should own health and much more.
Each of us brings perspectives that may conflict or support the perspectives of the others and that makes the learning that much richer.
Tell us about some of the innovations in healthcare that stand out for you during your time in Palo Alto?
What we saw is that the same healthcare challenges we experience in Canada are in play in all jurisdictions across the world. No one has this right yet.
Healthcare has an access problem that is in part linked to a productivity problem. We can no longer deliver the same level of intensity in healthcare to everyone as our population ages. Innovation is required. The Palo Alto experience introduced the NHF members to new ways of considering and addressing the problem, seeing the shift to a new model of future care that will be digital, mobile, remote, delivered in the home and patient-centered care in real time.

---
Innovation in healthcare is really the elegant integration of many aspects of care: moving from customization to personalization; standardizing and decentralizing records and data; sharing learnings and keeping a human in the loop.
Integrating AI and large language models into our care processes needs open discussions on benefits and risks. AI does not always get it right, but the time saved in generating initial work could free up more human-to-human connection time that is so critical to effective, efficient care. Why can't an AI trained Chatbot triage the patient concerns prior to initiating a visit? Why should a human have to write a chart note when AI can collect and coalesce all the information gathered in a patient-care encounter? A fear of the risks of implementing a minimal viable product for software solutions hinders the ability to take advantage of opportunities to improve as they arrive. The private sector has fewer barriers to overcome when trying to solve problems or think outside the box. Accepting a cross pollination of private and public processes and approaches facilitates innovative design, pushes beyond a hierarchy that has not been permitted to fail. Conditions within the private sector may be more suited to defining the problem and understanding advanced marketing techniques to drive uptake of novel solutions. Bridging the space between the sectors means naming and leveraging the areas of strength from all sides.
How do you see these innovations helping to solve the problems the National Health Fellows are trying to address?
The first major disruptions I see from the innovations we experienced in Palo Alto centre solidly around patient empowerment across the continuum of their care journey, from pre-visit information accessed as needed to data sharing and connection to a care team, and from creating engaging experiences for patients to technical supports and prompts for self-directed care and follow-up.
The second disruption we experienced was the tools needed to streamline hands-on frontline care, i.e., using voice-activated platforms on mobile devices with charts to direct documentation of vitals, exam findings, medication dispensed, and treatments completed, eliminating the need to spend as much time documenting as you did to deliver the care. These aggregated data points could then be used to assess service level needs, staffing needs, effectiveness of specific treatments and many other quality improvements. We could enable precision medicine by having all the information we need to optimally treat patient conditions.
What are the disruptive forces happening in healthcare that we need to prepare for?
In no particular order:
Aging population demographics, both the increased medical complexity of aging patients and the increasing age of healthcare workers in general.
The rise of misinformation and distrust in the healthcare system and those who deliver care, including undermining substantial public health prevention processes such as immunization schedules.
Climate change, including the increasing disease burden of infectious and other diseases, poor air quality, lack of food, water, resources, migration, widening social gaps, global violence.
Advancing technology, particularly AI, and both the opportunity and substantial risk as we increase the use of tech and move further from our human-to-human care connections.
Evolving models of healthcare delivery, largely driven by the aging work force and limited Health Human Resources (HHR) challenges.
Funding for healthcare services at a time when service demand is increasing exponentially – who foots the bill and who is going to deliver the services?
How do you think this experience can help further the work you have done as an advocate for Equity, Diversity, and Inclusion in healthcare?
Gaining a better understanding of the driving forces that have brought us to the current crisis and where those forces will push us unless we step back and really ask patients what they want from their healthcare journey. We need to know who is being left behind, what we are reasonably able to provide in what fashion, and we need to pair all this with a rich understanding that health means something different to each of us. All of this will help drive my work towards equitable and culturally safe models of care.
If we want to deliver a different more inclusive model of healthcare to diverse populations in Canada, we need to invite them to the table, empower them, support them and then stand back. We cannot and should not speak from someone else's perspective.

---
What are some of the unique healthcare challenges you are witnessing on the West Coast compared to other parts of the country? How can bringing a group of leaders together like the National Health Fellows help bring new perspectives to these challenges?
The biggest challenges on the West Coast are replicated elsewhere in Canada, particularly lack of access to a primary care home, mental health and addictions, imaging and timely surgical treatment.
The NHF program has brought together cross-jurisdictional perspectives on the need to humanize healthcare and create true integrated and relationship-based care team built on equity, cultural safety, and social accountability. Having all these diverse voices singing the same tune and all pushing on the same policy levers to gain community buy-in to the need for change and the political will to act on the needed reformations should add weight to all our voices and perspectives.

---
Do you have any additional thoughts or reflections that you would like to add?
Successful progression upwards in healthcare leadership and management has traditionally meant toeing the line, or better yet falling in line. To really shift our way of being and doing healthcare, we will need to listen harder to the patients using our services and find the voices of those healthcare team members speaking hard truths from the edges of our system of care. We need more zebras.

---