Day in the Life with Joycelyn Cheuk Chi Lee

What are you most looking forward to this year as a BCom student?
I am looking forward to studying more in-depth accounting courses as an undergraduate Commerce (BCom) student this year. Since I am going into my third year of university, I will take more courses related to my area of focus this year. As an accounting student who wants to pursue a CPA designation, taking accounting courses will strengthen my analytical and technical accounting skills. Furthermore, accounting courses can help me become an accountant who can analyze cases and financial statements to create great insights for future companies or clients.
What advice do you have for BCom students for this year?
I would highly recommend BCom students to manage their time wisely and cherish the time they studied in university. Unlike high school students and full-time employees, we, as BCom students, can enjoy a lot of free time after attending lectures. Instead of spending most of the time taking rest and going out with friends, I would suggest undergraduate Commerce students get more involved in our community and try everything they want to do. Given that we have less opportunity cost when still studying in university, there is nothing to lose! We still have plenty of time and energy to explore whatever we like during our time in university. If we manage our time well, we can create memorable university experiences that become the best moments of our lives.
Aside from that, for academic and career-related suggestions, I would suggest BCom students check out our DeGroote Commerce Society's social media platforms. Since DeGroote Commerce Society (DCS) acts as a figurehead for all business clubs and committees in McMaster, students can find different ways to get involved in our community and chat with upper-year students. Also, they can learn more about different career pathways and figure out what they want to do after graduation by attending club events to listen to the experiences and tips shared by the professionals.
What skills have you developed that you will be taking into the new school year?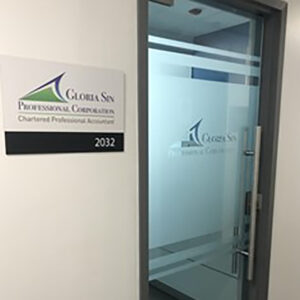 Back in May and June, I worked as an accounting assistant intern at a small accounting firm. When I worked at the firm in person, it allowed me to have an opportunity to experience how my life will look like when working at a small accounting firm. As a result, I finally realize the importance of staying organized after working at the firm.
Also, I participated in a paid bookkeeper intern project with Naveco Power at the same time. I had the opportunity to communicate and chat with the CEO frequently when providing insights and solutions to solve problems. In addition, I strengthened my technological and Excel skills when I helped categorize expenses and accessed Zoho Books to complete tasks in the project.
Since then, I have been working as a Finance Administrative Clerk at Canadian Feed the Children (CFTC) since July. I have reviewed financial reports, created reporting package templates, and conducted variance analysis for international partners and country offices. Moreover, I had the opportunity to do internal audit tasks for activities that CFTC collaborated with international partners. After that, I had a better understanding of what audit accountants do in their companies. Since I am a person who always has the willingness to learn, my supervisor and coworkers taught me many technical accounting skills. In addition, they explained the theories and stories behind the tasks. I am thankful to have such friendly and supportive coworkers in this internship experience!
What else did you do this summer?
Aside from the activities related to accounting, I did something that was challenging yet exciting this summer. I taught a student how to play songs and scales and practiced ear tests and sight-reading to prepare her to take the Royal Conservatory of Music (RCM) Grade 2 piano examination from scratch. We experienced some challenges when switching from in-person piano lessons to online lessons due to the lockdown. Although we encountered many difficulties during the four months of preparation, she successfully received First Class Honours in her examination. My patience, communication, and interpersonal skills were greatly improved when teaching students playing the piano.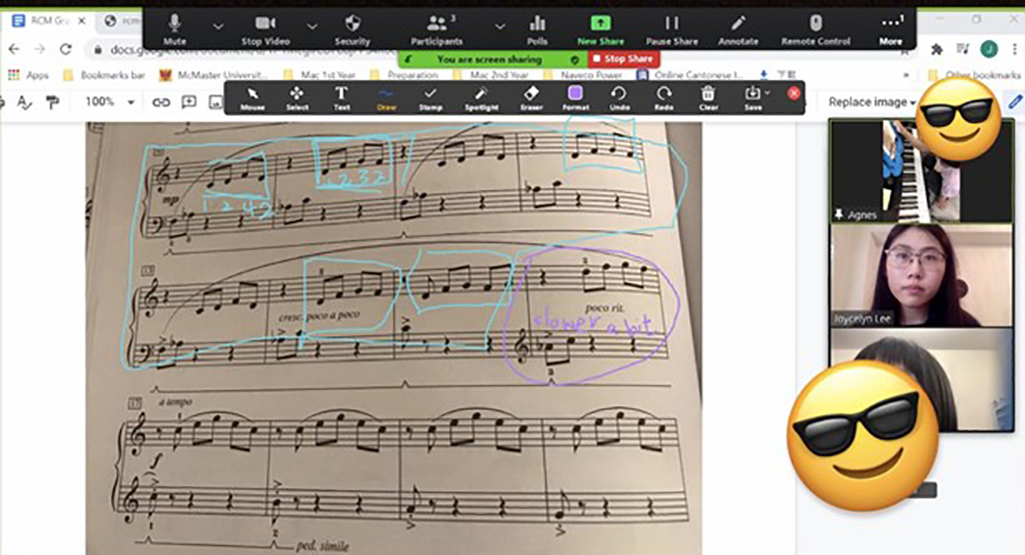 If you could only choose one song to play every time you walked into a room for the rest of your life, what would it be?
If I could only pick a song to play whenever I walked into a room for the rest of my life, I would choose to listen to a classical music song called Nocturne Op.9 No.2, composed by Frédéric Chopin. I feel relaxed and less stressed when I hear the first part of the song. Although it does not have a background story behind the song, in my opinion, many different emotions are arrayed in the music. Although we feel depressed about experiencing many difficulties in our lives and keep asking ourselves why these unfortunate events happen to us, those unfavourable events will eventually end. We will have a happy ending at last, just like how the song ends in a major chord.