Local Organizations Benefit from MBA Pitching in for Charity Event
January 20, 2022
| Hamilton, ON
Contributed by Olivia Stankovich and Joanna Williams, DeGroote
DeGroote MBA students put their problem-solving skills to the test in the School's annual Pitching in for Charity event, with $8,500 in donations awarded to local charities Threshold School of Building, Boys and Girls Clubs of Hamilton-Halton, and Food for Life.
The event, which pairs MBA student groups with community organizations to develop solutions for some of the charities' biggest challenges, offers valuable experiential learning opportunities for students and innovative problem-solving for participating groups.
This year's judges, Helen Chen, Dave Mammoliti, Moira Taylor, and Matt Vonk, appreciated the clarity and positioning of each team's presentation. "While I've been involved with McMaster over many years and in many different ways, this is the first time I've had the privilege of being a judge," says Moira Taylor, MBA alumni judge.
The teams presenting their pitch for a charity were excellent and enthusiastic for their cause, and they answered our questions thoughtfully and clearly.

---
Judge and DeGroote faculty member Helen Chen was impressed by how involved the students were with the charities. "It was obvious they established close bonds with the charities. From the pitch I have seen, they did not treat it like just a school project, but rather they demonstrated they can think like the stakeholders. They brought their knowledge from various courses together, and really aimed high. Some groups also took a long-term perspective, creating not just a one-time project, but rather a project that has long-term sustainability."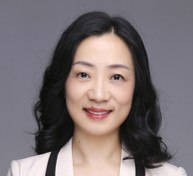 I see the Pitching in for Charity as a great win-win, both as a learning opportunity for the students, but also practical support to address real needs these charities have.

---
1st Place: Threshold School of Building
Group 29 won the top prize of $5,000 for Threshold School of Building
The Threshold School of Building is a registered charity that runs a ready-to-work program to teach construction skills to youth-at-risk. "This was a great opportunity for all of us," explains John Grant, Executive Director, Threshold School of Building.
When we met at Threshold, the group was clearly engaged and determined to put forth their best effort. This was demonstrated in the outcome – a straightforward and viable marketing strategy to help us build our small social enterprise. As a charity, this was something we normally wouldn't be able to accomplish due to budget constraints. Thanks again to DeGroote School of Business and the dedicated students in Group 29.

---
Congratulations to Group 29 team members: 
AJ Skirving
Maddison Thompson
Sara Zahid
Connor Russel
Mark Stochl
Lauren Sudac
"Our group thoroughly enjoyed the process of getting to know how the Threshold School of Building operated and where they felt they could improve to better serve the community," says AJ Skirving. "We felt that the mission of this organization was not only noble, but could be a very effective means of helping those less fortunate turn a new leaf. Our contacts at Threshold were exceptional in providing details on their current situation and all the information we needed to determine an appropriate avenue moving forward. We were thrilled to see our collaborative efforts pay off and award a very deserving organization the $5,000 grant."
2nd Place: Boys and Girls Clubs of Hamilton-Halton
Group 13 won the second prize of $2,500 for Boys and Girls Clubs of Hamilton-Halton
BGC Hamilton-Halton provides affordable, accessible programs for children, youth, adults and families. They participate in Pitching in for Charity annually.
The students from this program have always been professional, dedicated and truly interested in making a positive difference.

---
Explains Glenn Harkness, Executive Director, Boys and Girls Clubs of Hamilton-Halton, "The $2,500 will be used to expand our dinner program during these very uncertain times. Food to families in need will be delivered to them in insulated bags purchased with the funds from Pitching in for Charity. This is a much safer way to deliver the food. The funds will also allow us to deliver dinner to more families."
Congratulations to Group 13 team members:
Bilal Khan Mohamed
Brian Landry
Carlos Morán Avila
Kyra Marchesano
Maryse Lachapelle
Varad Balkrishna Mahajan
"Partnering with BGC Hamilton-Halton for DeGroote's charity pitch event was both a unique and rewarding experience," says Brian Landry. "Our team was inspired by their community focused mission, and we felt determined to help. To know that our team's unified effort has led to a positive impact on BGC provides us a feeling of joy and fulfillment. Not only did we desire to help the youth community, but we also wanted our actions to convey an expression of gratitude to all the volunteers and community workers at BGC for what they represent and accomplish every day."
3rd Place: Food for Life
Group 19 won the third prize of $1,000 for Food for Life 
Food for Life is the largest food rescue organization in Halton and Hamilton, rescuing fresh, nutritious food and redistributing it to those in the community who need it most.
"Working with DeGroote's Business students has provided unique and diverse insights and solutions to the challenges we face, effectively helping us to turn these into impactful opportunities," explains Meaghan Richardson, P.Ag , Director of Grants and Accountability, Food for Life. "The value is immeasurable."

---
Congratulations to Group 19 team members:
Mandy (Kexin) Tian
Hanying Sun
Xiaoyin Fang
Olabisi Odumade
Pooja Kotwal
Raheemah Busari
Roger Buckley
"This was an incredible learning journey for all of us," says Mandy (Kexin) Tian. "It was an exciting time that paid off in the end as we placed third, winning $1,000 for our charity Food for Life! I am truly proud to be a part of this competition!"