McMaster student Will Stephenson wins prestigious McCall MacBain scholarship
April 13, 2022
| Hamilton, ON
Contributed by
Kara Aaserud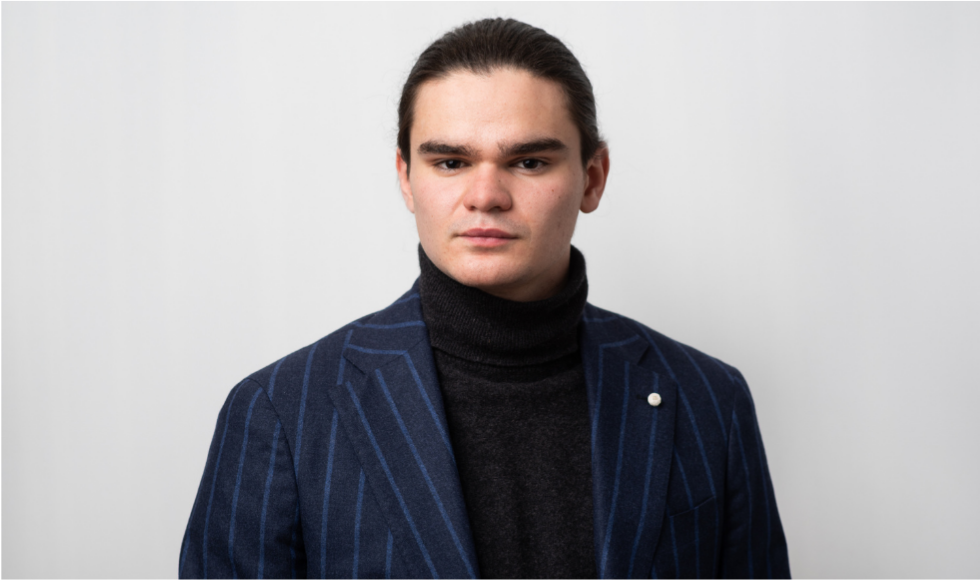 McMaster student Will Stephenson has been awarded a McCall MacBain Scholarship, Canada's first leadership-based scholarship for master's and professional studies.
As a McCall MacBain Scholar, Stephenson will develop his skills through an immersive mentorship and leadership development program and receive full funding to start a master's or professional degree at McGill University. The scholarship covers all tuition and fees, plus $2,000 per month for living expenses and a relocation grant.
Stephenson, part of the inaugural cohort of the new Integrated Business and Humanities program, is the first McMaster student to earn this generous award.
He will join an elite group of 20 scholars, chosen from nearly 700 Canadian applicants through a rigorous seven-month process that involved two rounds of interviews.
"To be selected as a McCall MacBain Scholar is incredibly motivating," says Stephenson, who was in class on campus last month when he received the news through a personal video call from Marcy McCall MacBain, BKin '00.
"I was at a loss for words," he says. "After the call, I simply sat down and took it in … then I called my mom."
"The application and interview process has allowed me to reflect on my growth throughout my undergraduate degree," he says. "I am excited to continue growing as a student and as a leader."

---
Stephenson graduates from the IBH program this spring. In his first year, he mobilized a team of 25 student ambassadors to support the program's recruitment initiatives. He served on the program operating committee, participated in the business school's debate club, and directed the sustainability club.
Having spent the past four years learning about business tools, Stephenson aims to apply his knowledge to empower non-profit organizations and social entrepreneurs. At McGill, he will pursue a Master of Management in Analytics.
"We need inclusive, collaborative and forward-thinking leaders in all sectors and fields," says John McCall MacBain, who, with his wife, Marcy, created the scholarships through a historic $200 million gift to McGill University in 2019.
"With this scholarship, students will expand their networks, deepen their leadership skills, and benefit from full funding to pursue their dreams of improving their communities — and the world," says John McCall MacBain.
Each scholar was chosen based on their character, community engagement, leadership potential, entrepreneurial spirit, academic strength, and intellectual curiosity.
"The highlight of the (application and interview) experience was meeting the other finalists," Stephenson says. "I cannot wait to spend more time with such a diverse, interdisciplinary community, and learn alongside them."

---
This article was first published on Daily News. Read the original article.