Planning for Fundraising in an Unstable Environment
February 6, 2023
| Hamilton, ON
Contributed by Chris Fitchett, Advancement Officer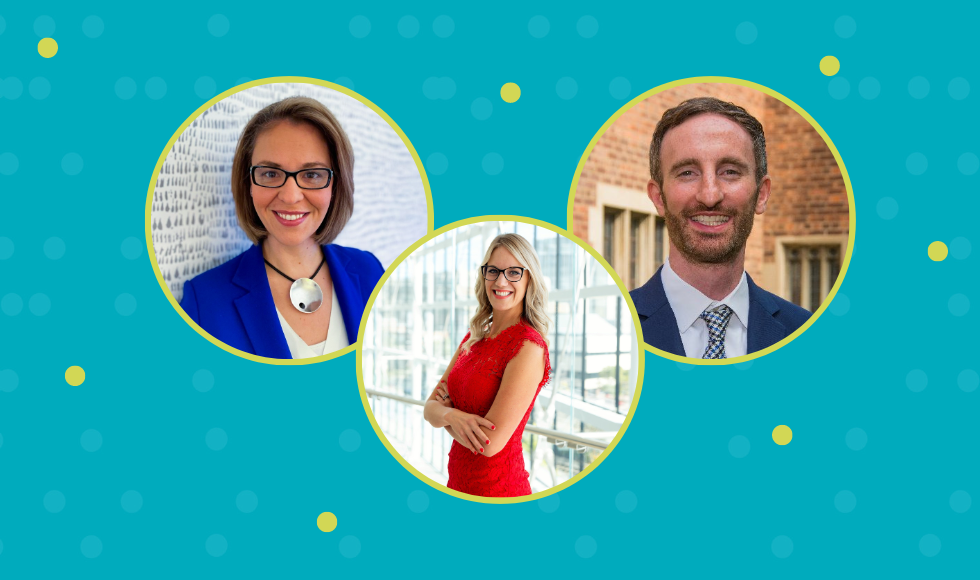 On January 26, 2023, DeGroote hosted a Knowledge Labs webinar that explored the obstacles, challenges and opportunities of fundraising in an unstable environment. The discussion explored how the fundraising industry can not only plan to survive, but also thrive.
Moderated by Mario De Divitiis, Directors College graduate and Chief Executive Officer at Ronald McDonald House Charities South Central Ontario, the panel was made up of DeGroote alumni industry experts Meaghan Stovel-McKnight, BCom '01, Chief Executive Officer at Make-A-Wish Canada, and Jessica Bernat, BCom '09, Associate Director, Digital Marketing at Canadian Red Cross.
These fundraising experts drew on their extensive experience in the Canadian fundraising industry, and provided insight on the nuances of fundraising planning in an environment that is constantly facing changing economic, climate, financial and cultural headwinds.
Discussion Topics Included:
Current issues facing the fundraising industry
How to break through clutter
Digital transformation / adoption of data
Managing donor expectations
A look towards the future
Discussion Highlights
"Long-term planning is actually relatively short-term now. We've got to be pretty agile because you don't know what's around the corner. That five year business plan no longer exists, even three years is long!" -Meaghan Stovel-McKnight, Chief Executive Officer at Make-A-Wish Canada

---
"I think across the industry, just seeing that the time and development and resources that are required to maintain and required to keep up with the latest technological advances is starting to outweigh the benefits of having that customized, all-in-one solution. If your online donation platform is not equipped with conversion-based AI, it automatically changes your ask amounts. If you have a wealthy donor who's constantly coming to your site, they might see a different gift matrix with different amounts than, say, a younger person who maybe is just getting started in their career and can only donate a smaller amount." – Jessica Bernat, Director of Digital Marketing, Red Cross Canada

---
Watch the Full Webinar
Meet Our Guest Speakers
As Chief Executive Officer, Meaghan Stovel McKnight leads Make-A-Wish Canada in its mission to grant life-changing wishes for children with critical illnesses. Meaghan brings over two decades of mission motivated leadership to her role, and possesses an outstanding track-record of building strong teams and delivering exceptional results in both the private and not-for-profit sectors.
Meaghan holds a Bachelor of Commerce degree from the DeGroote School of Business (BCom '01) and an MBA from the Schulich School of Business at York University. She is a Certified Fund Raising Executive (CFRE), and was recognized as a Top-40 Under 40 by the Association for Healthcare Philanthropy.
As a DeGroote School of Business alum, BCom '09, Jessica Bernat has spent the last four of her fifteen year marketing career on the frontline of fundraising campaigns that have yielded millions of dollars and benefitted thousands of Canadians and people around the world. In her current role as the Associate Director, Digital Marketing with the Canadian Red Cross, she sees the impact of her team's work every day. "The best part of my job is knowing that everything we do is for the benefit of other people". Committed to lifelong learning, Jessica is a certified Digital Marketing Specialist through the Canadian Marketing Association and a recent graduate of the Mini MBA in Marketing program with award-winning MBA Professor, Mark Ritson.
Mario is the Chief Executive Officer (CEO) of the Ronald McDonald House Charities South Central Ontario (RMHC SCO), which works in partnership with the McMaster Hospital for Sick Children to provide critical accommodation for families with critically ill children. Prior to RMHC SCO, Mario was the CEO of the Niagara Workforce Planning Board – Niagara's thinktank for labour market data – and prior to NWPB, he served as the Founding Executive Director of Leadership Niagara.
An experienced and committed volunteer, Mario served on the Brock board of Trustees for 6 years where he was granted Trustee Emeritus in 2021 and acknowledged by Brock University Alumni Association in 2022 as Community Leader of the Year.
Mario is a proud Political Science graduate, 40-under-40 Business Achievement winner, and received his Corporate Director designation from McMaster University.