Top 5 tips for digital media buying
Jordan Whelan, BCom '08 | Hamilton, ON | May 8, 2015
1. Work around your Goal
What do you hope to achieve? Sign-ups, sales, clicks, engagement on social media? Once you've decided your cost per action, pick a minimum of five platforms to compare.
2. Promoted Content shouldn't feel like promoted content
If you opt for promoted content in the form of an advertorial, or sponsored social media post, it should include value. Eliminate the line between ad and article. Just because something was paid for, doesn't mean it can't inform and entertain. If you're a hair salon, don't sponsor a post on your new location. Instead, promote an article with an expert and multimedia explaining the three biggest hair trends for summer or something in that vein.
3. Ask for a Media Kit
When spending money with any publisher ask to see their media kit. They often include information about their competitors which might actually work against them. If the kit was updated over 12 months ago, call them on it.
4. Stop boosting your Facebook Posts
If you didn't get much traction the first time, rethink your strategy instead of pouring more quick-burning gasoline on the fire.
5. Performance based SEO Only
Organic search can easily become the very lifeline by which your business generates leads. It's Page 1 or bust. If you're not there, you might as well be on Page 100. That being said, finding a good SEO firm is next to impossible. Look for ones that are performance based. For example, Toronto-based Search Boost asks for payment when you hit Page 1 knowing that from an ROI perspective you won't blink at paying them into perpetuity if your revenues are soaring.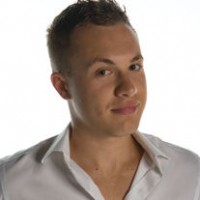 Jordan Whelan, BCom '08, is an entrepreneur who serves as president of Media Buying and Strategy Company, Grey Smoke Media (www.greysmokemedia.com). His latest e-commerce venture, Framestr (www.framestr.com) allows users to get paid cash for sharing products among friends.
Other stories tagged: alumni, Top 3 Tips