Transforming the future of business education: DeGroote releases 2018 Annual Report
June 7, 2019
| Hamilton
Contributed by Chris Gaspic, Marketing and Communications Strategist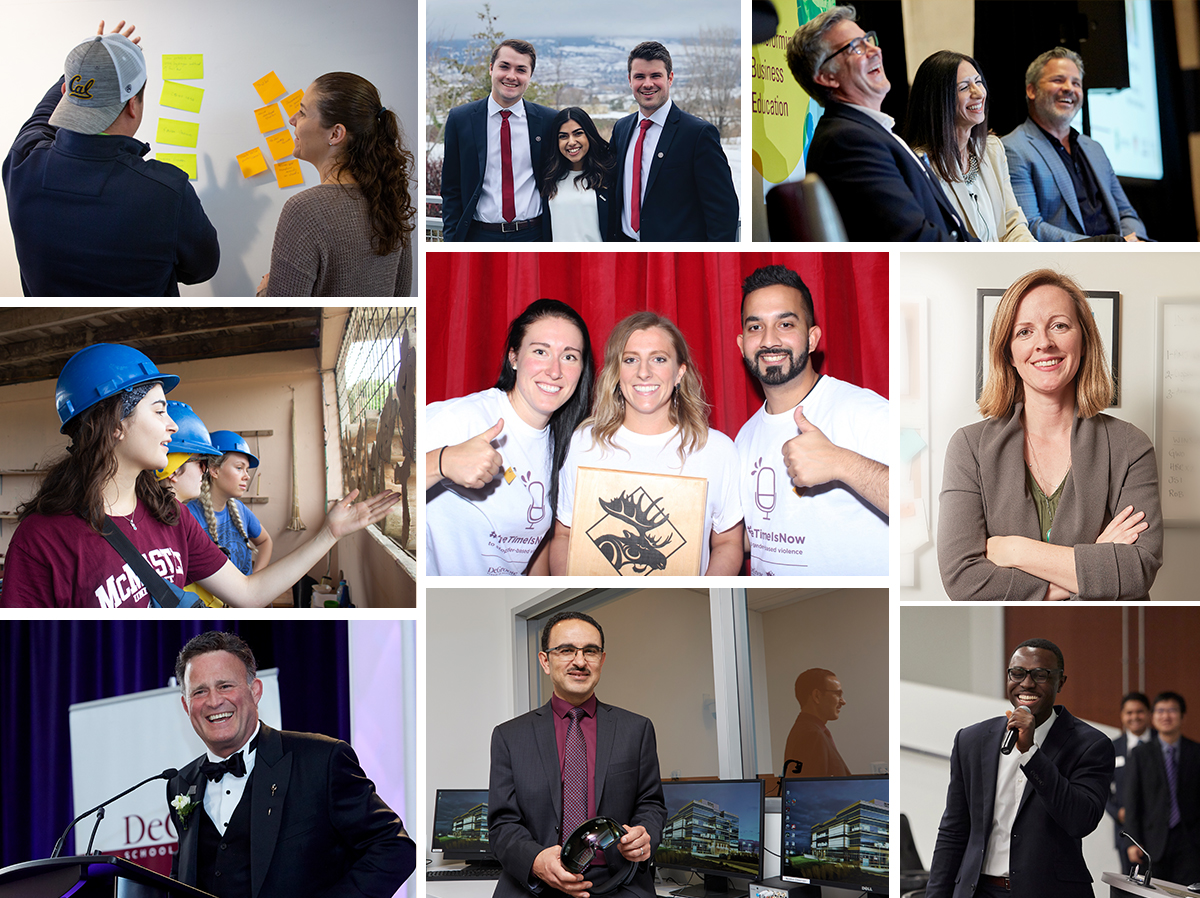 Photo collage courtesy of Sandy Rattana.
---
Through students, professors, alumni, and staff, the DeGroote School of Business works together to deliver an education with purpose.
In order to meet this vision, in 2018, the School took significant steps towards challenging and disrupting traditional business education models. This theme of growth and change is prevalent throughout DeGroote's latest Annual Report.
Transforming business education is on the horizon with the announcement of an amazing new student-centric building – the McLean Centre for Collaborative Discovery – which will be a key component to creating educational transformation.
The initiatives, key partnerships, and new programs launched in 2018 truly captured the excitement of change throughout the School.
In DeGroote's recently-released Annual Report, the School outlines how it is contributing to McMaster's mission of creating a brighter world and how it impacts the workplace, the classroom, and local and global community.
2018 Highlights
As DeGroote continues to collaborate with students, alumni, employers, donors, faculty, and community partners, the School encourages anyone interested in contributing to the conversations about the future of business education to connect with DeGroote to discuss opportunities.