DeGroote Coronavirus Updates
Message from the Dean
March 18, 2020
---
Dear DeGroote community,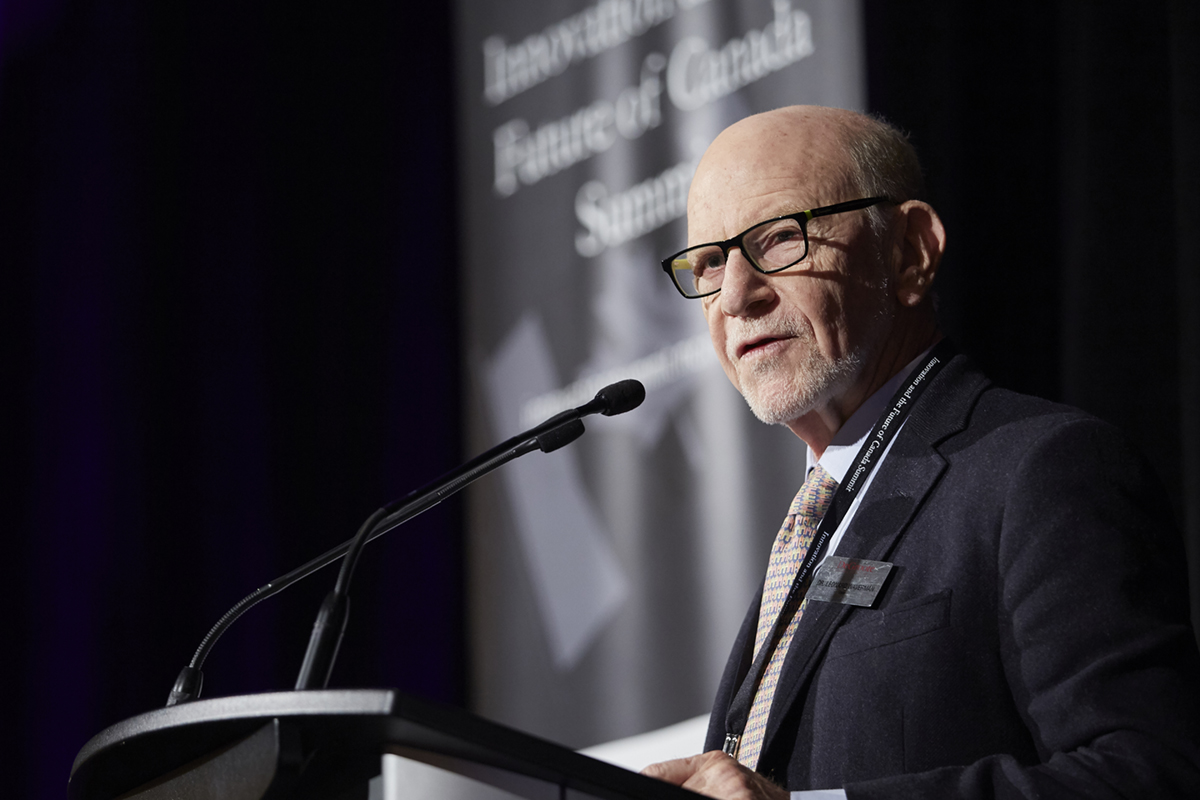 On Friday March 13 McMaster announced the end of in-person classes and in-person exams in an effort to reduce the spread of COVID-19. Since then our faculty members, academic leaders, and staff have undertaken the complex task of modifying our courses and evaluation components including exams.
Across all program areas and in all courses, thoughtful changes have been made to reflect our current environment and the challenges our community faces. Through all of this DeGroote's goal has been singular: complete the term with the same high academic standards and rich learning experiences our community has come to expect from us.
Your instructors have already been sharing information directly with students but I wanted to give you an overview of decisions made for the School.
Courses and exams
All DeGroote courses are moving online until the end of the term. Group work and presentations will be done remotely. Exams will be delivered either online or as take-home assignments, and will follow their original schedule. Instructors are communicating directly with students about what this means for each class. I urge you to watch your email inbox and Avenue 2 Learn for updates from instructors.
Reviews and appeals
Once course grades have been submitted by instructors, they will be reviewed by the appropriate Area Chair and the Associate Dean's office. Students who have concerns about their grades at that time may follow McMaster's academic appeals procedures.
I'm confident that our approach protects the health and safety of our students, faculty, and staff, while delivering the high quality education for which we are best known. For the next three weeks we will focus on implementing the plan in order to complete the term.
Our decisions are grounded in our commitment to academic integrity. DeGroote's reputation lives in the actions of its faculty, students, staff and alumni. And in this extraordinary moment, the choices you make in your course work, group projects, and exams will all have a lasting impact. Be conscientious and work hard with integrity. It will serve you well in the days ahead.
I thank all of you for your dedication in the face of this unprecedented challenge and look forward to your accomplishments in the weeks to come.
Regards,
Dean Len Waverman
DeGroote School of Business
Previous Messages from the Dean
March 13, 2020
---
Dear DeGroote students, staff, and faculty,
Over the last few days you've seen a number of communications from McMaster regarding its response to the rapidly evolving COVID-19 situation here and around the world. These updates will continue as the University's Crisis Management Team works through solutions for the completion of the term. I urge you to continue checking McMaster's COVID-19 website daily for the latest information. Today's message from President David Farrar states that in-person classes will end at the end of day today (Friday March 13) and no in-person exams will be held at the end of this term.
You may be wondering what this means for DeGroote and how it will impact you.
The term will continue on schedule.
Alternative teaching and examination methods are in development and will be announced in the days ahead.
Our academic leaders and senior administrators are actively planning alternate methods of program and service delivery. We are focusing on the completion of the term in ways that prioritize the health and well-being of our students, staff, and faculty without compromising the quality of our programs and services. Our very talented experts are applying their considerable skills to ensure that today's challenges are managed with an eye to student success.
Faculty members and instructors: Please work with your Chairs and Directors to adjust your course materials using the tools now available to you. Collaborate with your peers within Business and across the campus. Attend the information sessions designed to help you navigate this work.
Staff: Your efforts over the next few days will be essential in ensuring continuity of support for students, employers, and faculty. We will need your patience and rely on your dedication in the days to come.
Students: You are at the centre of all we do. I ask that you stay focused on your studies, be safe, and know that we are reviewing all options for the successful completion of the term.
As the Dean of the DeGroote School of Business, I am working closely with McMaster's Crisis Management Team. I can assure you that our efforts and the actions taken by McMaster are informed by current Public Health protocols, our concern for the welfare of the entire McMaster community, and our values.
In these extraordinarily challenging times, we are focused on collaboration and generosity above all else. Acting with integrity, embracing change, inspiring others, and going above and beyond – these characteristics are in our DNA and they are how we will distinguish ourselves as a community.
Please watch your emails and the University's COVID-19 website for updates.
Regards,
Dean Len Waverman
DeGroote School of Business