Abbot Day of Hiring: Intern Career Fair | Oct 6
career
| September 29, 2020
Submitted by
Lisa Keenan
for Career & Professional Development
This message does not apply to part-time students.
Important Notice
For the latest information and updates about McMaster's response to COVID-19 (coronavirus) please visit the McMaster COVID-19 site.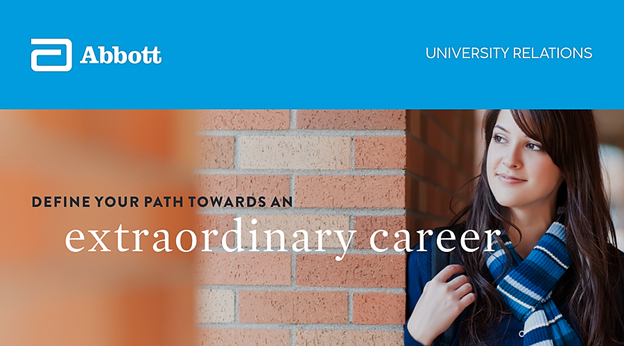 During this event, you will be able to learn about Abbott, attend excellent webinars and participate in proactive interviews for future internship positions and permanent positions – new grads.
Event Details: 
Tuesday, Oct 6
10 – 3 p.m. (EST)
Please see OSCARplus for registration information.