Alumni Coffee Break – Hamza Rauf of Amazon Web Services
This message does not apply to part-time students.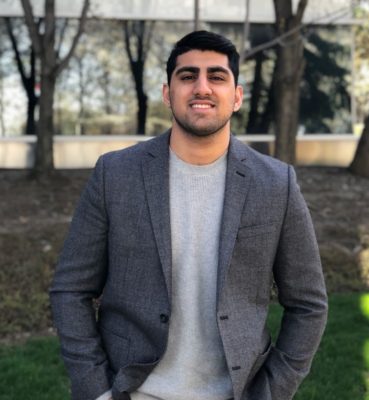 Hamza Rauf was recently recruited to join Amazon Web Services as a Financial Analyst at their global HQ offices in Seattle. Prior to AWS, Hamza worked at IBM where he started his career as an intern through DeGroote's CIP program. Combining his passion for emerging technologies with his academic discipline of accounting and finance, Hamza gained experience as a Financial Analyst in planning, controllership, expense management, financial reporting and analytics. No stranger to the DeGroote CPD office, both as a Work Study student and as a BCom alum, Hamza looks forward to connecting over coffee!
Date: Thursday, May 21
Time: 1:30 – 2:30 pm
Register on OSCARplus in DSB Events.
This is a limited engagement with space for 15 students. The Zoom link will be shared with registered students.
This is an interactive group session, so bring your questions and discussion points to gain the most from the experience.