Alumni Coffee Break on July 7: Stuart Matson, BCom '14 of JP Morgan Chase
This message does not apply to part-time students.
Important Notice
For the latest information and updates about McMaster's response to COVID-19 (coronavirus) please visit the McMaster COVID-19 site.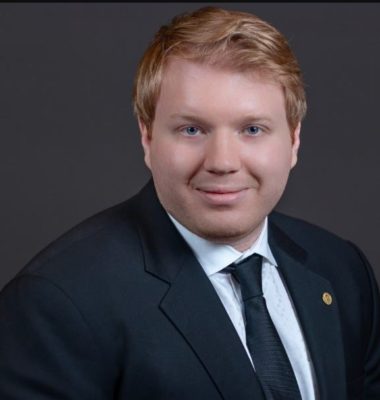 Join Stuart H. Matson, a 2014 graduate of the DeGroote School of Business in Accounting & Financial Management Services, for a virtual coffee chat, where he will discuss his career and life post-graduation from DeGroote and dig into topics of career development and managing through changes in career, life goals, and finding new pathways in a world of change.
While attending DeGroote, Stuart was a Teaching Assistant for Rita Cossa in COMM 1B03 & 1E03, and a member of the DeGroote Accounting Association executive. Post-graduation, Stuart started his career working in an accounting role and shortly thereafter made a career focus change and has worked in sales for the majority of his post-graduation years.
Today, Stuart, works as a Business Development Manager for Chase Merchant Services, a business unit of JP Morgan Chase. Outside of work, he is an active member of several volunteer associations and volunteers his time to better the associations' mandates.
Topic: Working through the Un-comfortable: Career & Life Development in a COVID 19 World
Date: Tuesday, July 7
Time: 12 – 1 p.m.
As this is an interactive group session, students are requested to bring their questions and discussion points to gain the most out of the experience.
Register on OSCARplus. Please note that space is limited to 15 students.