CIBC Summer Opportunities Info Session | Nov 12
This message does not apply to part-time students.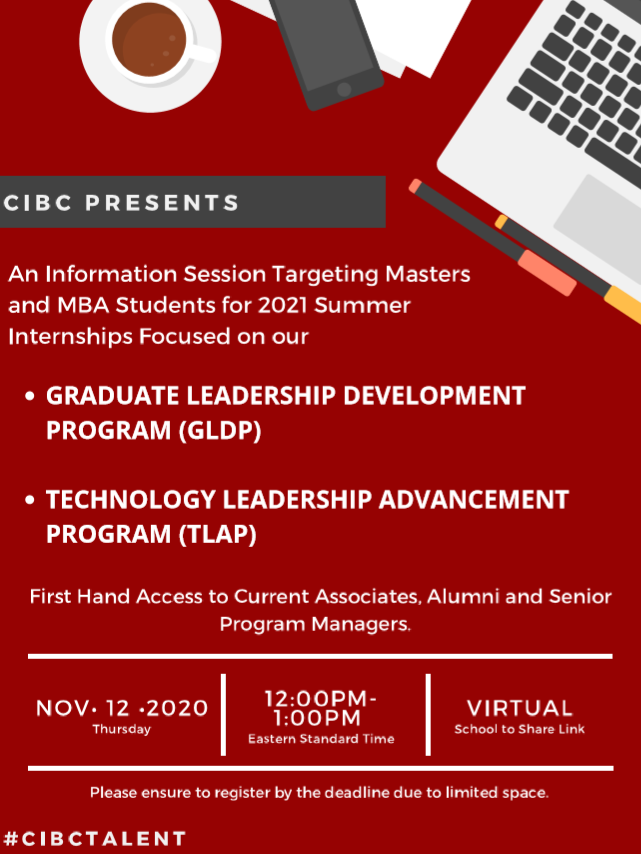 If you are a Masters student or MBA student looking for a summer opportunity, joint this upcoming session for first-hand access to current Associates, alumni and Senior Program Managers at CIBC. Learn about the GLDP and TLAP programs.
To be eligible for these positions you must:
Be available for a full-time summer internship/co-op opportunity
Be working towards a Masters or MBA/ are in a Masters or MBA program (targeting graduate students)
Have 2-3 years of consistent work experience
Although roles are virtual, students must be in Canada during the summer term, with a Canadian address by April 1 to ensure proper technology set-up and onboarding
Event details: 
Thursday, Nov 12
12 – 1 p.m. (EST)
Register on OSCARplus.