DAA's Annual Debits and Credits Case Competition | Nov 21
extracurricular
| November 5, 2020
Submitted by
Krupa Patel
for DeGroote Accounting Association
Important Notice
For the latest information and updates about McMaster's response to COVID-19 (coronavirus) please visit the McMaster COVID-19 site.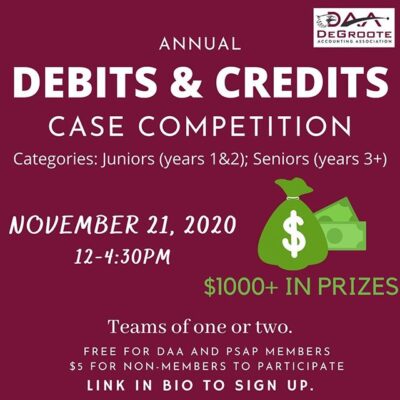 There will be two categories in this year's competition; one for first and second years competing and another for upper years.
There is more than $1000 in prizes so be sure to register, either individually or in teams of two!
Event Details:
Saturday, November 21
12-4:30 p.m. (EST)
Register and check out our Instagram for  details and updates.