Explore Public Policy Issues: Live Webinar Series
Important Notice
For the latest information and updates about McMaster's response to COVID-19 (coronavirus) please visit the McMaster COVID-19 site.
Register for Explore Public Policy Issues webinars, featuring engaging presentations about the most critical issues of the day. You'll meet leading policy experts, hear thought-provoking ideas, participate in lively discussions, and leave feeling challenged and inspired.
Participants come from a variety of academic and political backgrounds and the wide range of opinions encourages students to think critically about important policy issues such as the economy, health care, and the environment.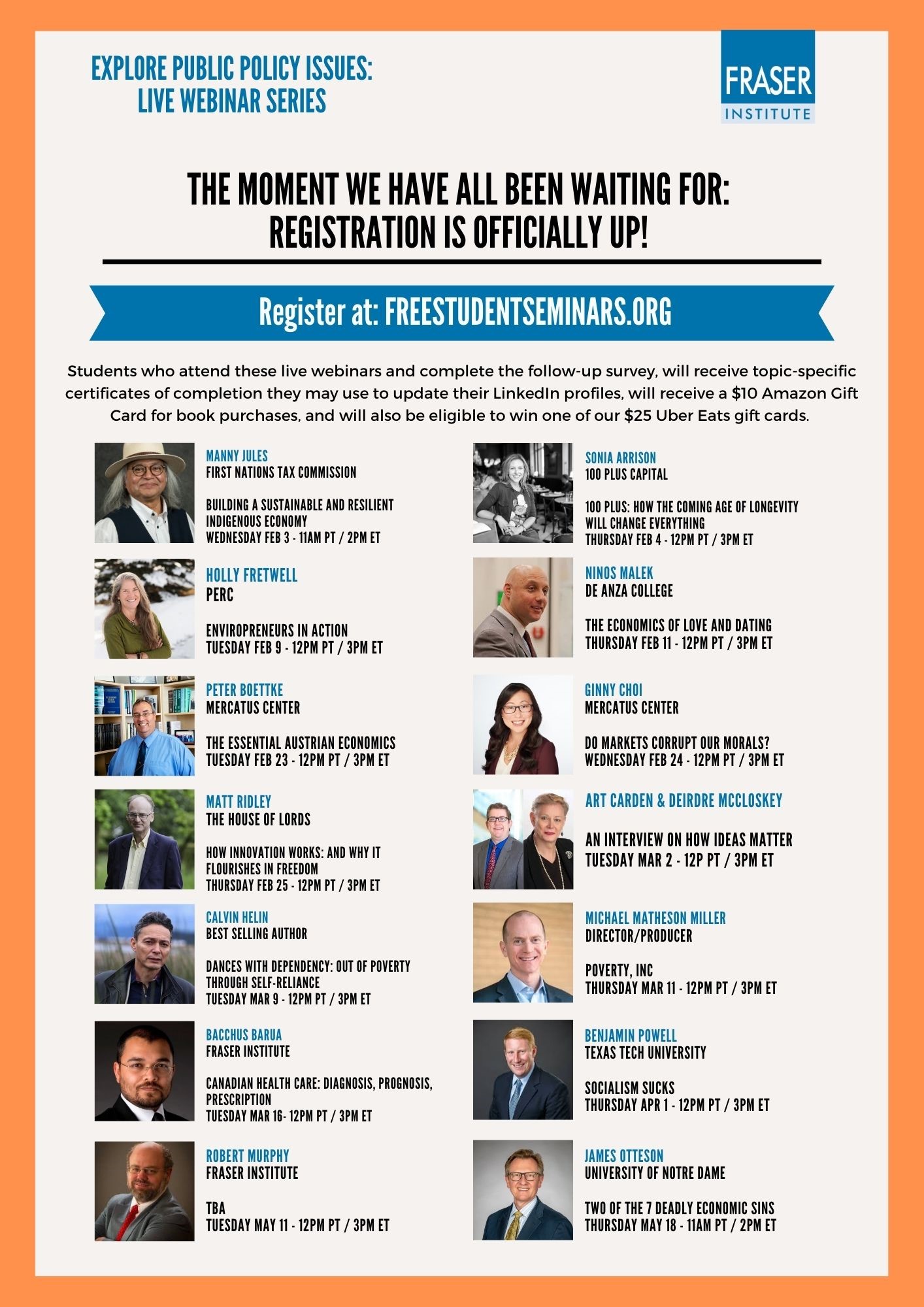 Visit the Fraser Institute website for more information and registration.