Fall Valedictorian nominations due September 26
academic
| September 21, 2022
Submitted by
Karina Almeida
for Student Experience - Academic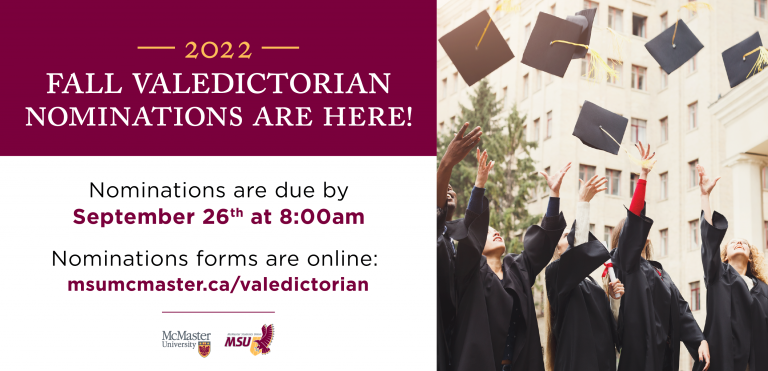 Fall nominations for Valedictorian are now open! Nominations are due by Monday, September 26, at 8:00 a.m. (ET).
Valedictorians will demonstrate high leadership and communication skills. In addition, applications will be evaluated on such factors as personal achievement and community outreach. Valedictorians will deliver their speech to the convocation in which they graduate. Attendees will include graduating students, faculty, honoured guests, family, and friends.
The application process must be completed through the Awardforce portal through McMaster Graduate Studies. More details on the role of valedictorian and nomination package requirements are available here: gs.mcmaster.ca/current-students/resources/fall-valedictorian
If you have any questions about the Valedictorian Nomination Package, please use this contact form.