HSBH Executive Team Hirings
extracurricular
| March 9, 2020
Submitted by
Brooke
for High School Business Heroes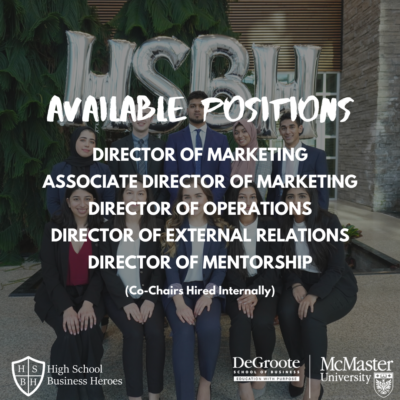 Attention all Mac students! High School Business Heroes is HIRING!
Are you looking to help create an enriching environment that unites, inspires and challenges the business leaders of tomorrow? Applications for the 2020/2021 HSBH Executive positions are now open!
Your last chance to apply is Sunday, March 15.
If you have any questions, please reach out to hs.businessheroes@gmail.com. You can find more information on the HSBH website, or on the HSBH application page.