Introducing InSight Collective | September 23
extracurricular
| September 16, 2021
Submitted by
Daly Koprowski
for InSight Collective
Important Notice
For the latest information and updates about McMaster's response to COVID-19 (coronavirus) please visit the McMaster COVID-19 site.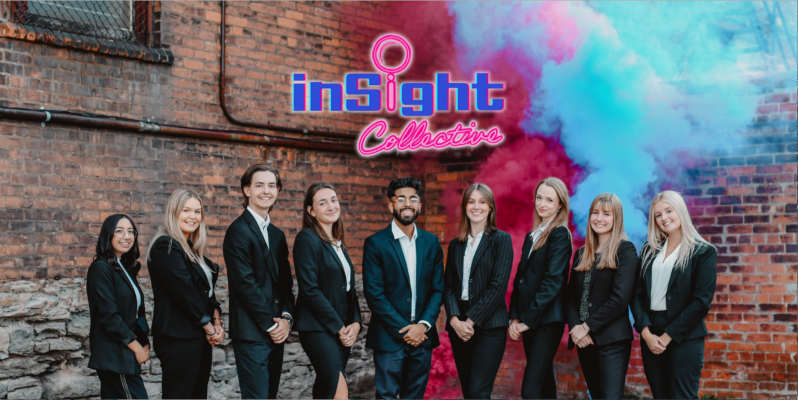 InSight Collective is a brand new Digital Marketing learning experience for DeGroote students! They've recognized that employers are increasingly looking for students who have relevant hard skills for internship and entry-level positions. Skills like: data analytics, SEM proficiency and graphic design experience. But where do students go to develop these skills? That is why we exist.
By splitting our program into two streams – Strategy and Creative – our goal is to bring you one step closer to being industry-ready by delivering you an opportunity to practice with industry-standard software, develop key skills, meet industry professionals and build your portfolio.
Event Details:
Thursday September 23
We know…that's a lot to take in. So, we want to give you the opportunity to learn more about InSight Collective, our purpose, and how we can take your marketing game to the next level.
From September 20-22 they will be hosting Coffee Chats with members of the Executive Team to give you a run down of InSight Collective and to answer any questions you may have. More information on how to sign up will be available on our Instagram so make sure you give that a follow @degrooteinsight.