Gain Valuable Advisory Experience Working with Mac AI Ventures
extracurricular
| August 11, 2020
Submitted by
Gohar Zakaryan
for McMaster Artificial Intelligence Society
Important Notice
For the latest information and updates about McMaster's response to COVID-19 (coronavirus) please visit the McMaster COVID-19 site.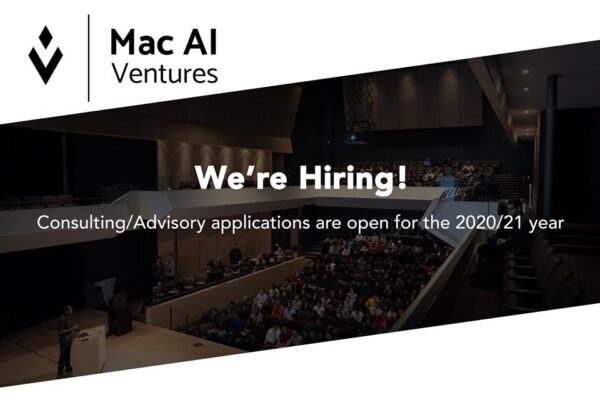 What is Mac AI Ventures?
Mac AI Ventures is Mac AI's newest initiative, bringing AI-based startups to market and developing a venture-backed fund.
What does MAC AI Ventures offer?
We are currently offering pro-bono valuations, a pre-incubator program, as well as workshops covering venture capital and start-ups.
We want to help local incubators and companies succeed by providing advisory services and giving entrepreneurs access to valuation and research assistance.
Current opportunities:
If you are looking for unpaid, part-time experience between September 2020 – April 2021, this could be the opportunity for you!
As a consultant on the team, you will provide advisory services covering intrinsic + relative valuation, industry research, fairness opinions, due diligence, investor presentations, etc.
We are looking for students with soft skills such as teamwork, communication, and an interest in finance/consulting, as well as technical skills in Microsoft Word, PowerPoint, and Excel.
Apply here by Sunday, August 16 at 11:59 p.m. EST.