Meet your RBC Ambassadors
career
| September 29, 2020
Submitted by
Lisa Keenan
for CPD
This message does not apply to part-time students.
Important Notice
For the latest information and updates about McMaster's response to COVID-19 (coronavirus) please visit the McMaster COVID-19 site.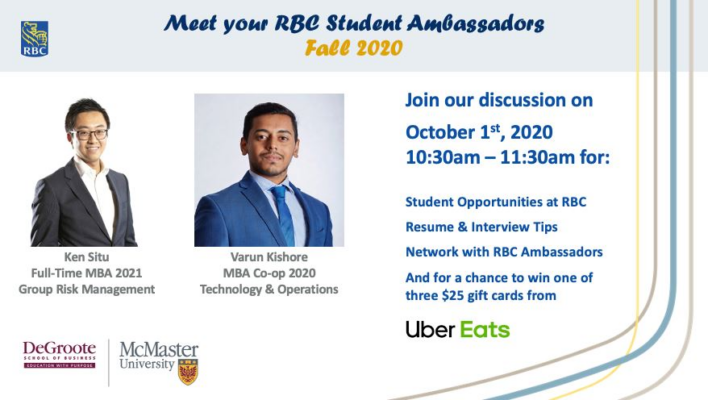 Meet your RBC Ambassadors
Meet Your RBC Student Ambassadors – Fall 2020
When: Thursday, October 1 (10:30-11:30 a.m. EST)
This event will cover the following topics:
Meet your Ambassadors: Learn about our recruitment, onboarding, and internship experiences.
A panel presenting on Personal Branding
The session will end with a Q&A and a summary of how to best connect with us!
This event is for Masters level students. There is a separate event available for BCom students. Please check OSCARplus.