Message From Your Next DCS President
extracurricular
| February 11, 2021 (LIVE)
Submitted by
Lauren Murphy
for DeGroote Commerce Society
Important Notice
For the latest information and updates about McMaster's response to COVID-19 (coronavirus) please visit the McMaster COVID-19 site.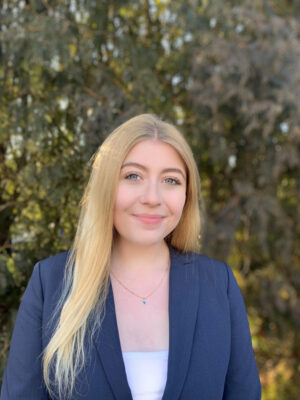 Hi DeGroote!
My name is Lauren Murphy and I am honoured to have been elected as your next President for the DeGroote Commerce Society! I am so excited to see what this next year will bring once I take on this position on April 1.
This upcoming year, myself and the DCS Executive team will focus on ensuring all students are welcomed and engaged, while putting an emphasis on your mental health.
I am so excited to begin this journey with you all but for now, best of luck on your midterm exams and assignments, and stay safe over the reading week!
Lauren