Need To Talk?
extracurricular
| January 24, 2023
Submitted by
Meagan Keane
for Student Experience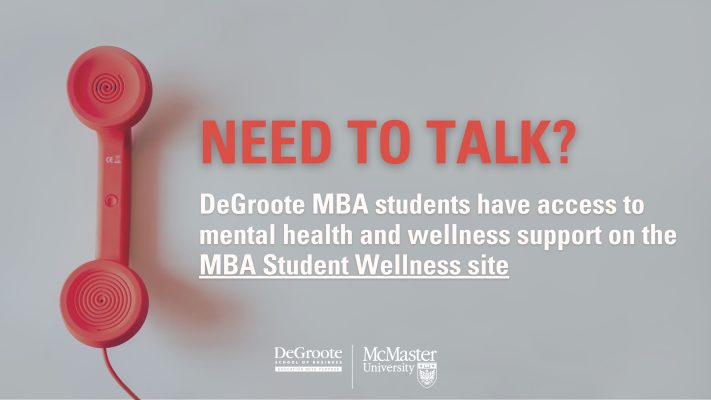 Attention to mental wellness is important for everyone, but especially students. DeGroote recognizes the importance of holistic support that extends beyond the classroom and we continue to reflect on where to invest and grow these services to best meet your needs.
See a full list of resources on the MBA Student Wellness site.
And keep an eye open for the launch of our new Wellness Service, Private Matters Psychotherapy, on Thursday, February 16. Details to come.