Nestlé – Summer Internship Information Session | September 17 and September 21
This message does not apply to part-time students.
Important Notice
For the latest information and updates about McMaster's response to COVID-19 (coronavirus) please visit the McMaster COVID-19 site.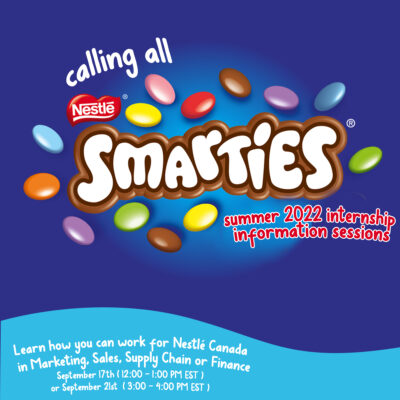 Are you enrolled in a post-secondary program and interested in a summer internship with Nestlé in Marketing, Sales, Supply Chain or Finance? This is your opportunity to get exposure to Nestlé, gain valuable experience and develop your skills in a vibrant global business environment.
Please join the company in a virtual information session to learn more about Nestlé Canada, details on the application process and for an interactive Q&A session with their current interns!
Event Details:
Friday, September 17
Tuesday, September 21