New TA Opportunities for 1GR0 | September 2020
career
| July 8, 2020
Submitted by
Nidia Cerna
for Dean's Office
Important Notice
For the latest information and updates about McMaster's response to COVID-19 (coronavirus) please visit the McMaster COVID-19 site.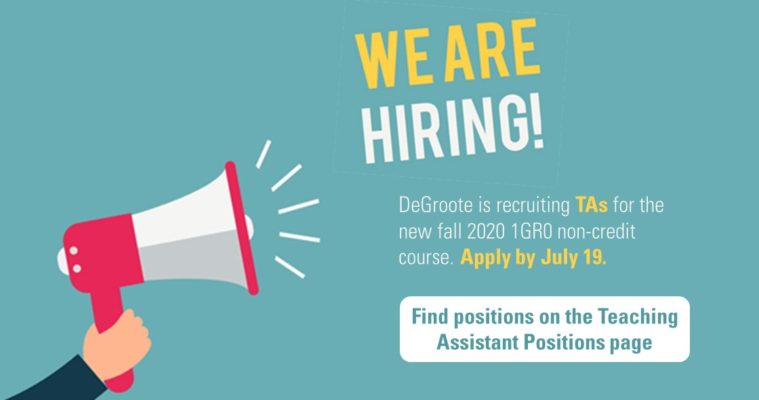 Do you possess strong leadership and communication skills? Are you passionate about helping to build engaged teams and communities?
If so, there are 30 new TA positions for the new fall 2020 1GR0 non-credit course. This is an excellent opportunity to widen your skill-set as you lead a group of incoming first-year DeGroote students.
Positions are posted on the  Teaching Assistant Positions page.
Extended application deadline: July 19
Please direct questions to dsbta@mcmaster.ca.