O'Reilly for Higher Education Now Available at McMaster
academic
| June 28, 2021
Submitted by
Ines Perkovic
for University Library
Important Notice
For the latest information and updates about McMaster's response to COVID-19 (coronavirus) please visit the McMaster COVID-19 site.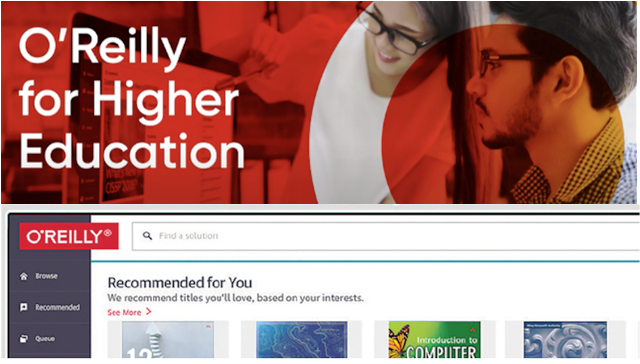 O'Reilly for Higher Education contains online resources specializing in business and technology.
Includes books, case studies, videos, expert playlists and learning paths
More than 40,000 ebooks
Titles from more than 200 publishers including McGraw-Hill, Taylor & Francis, Wiley, HarperCollins
Topics covered include business (e.g., e-commerce, finance & accounting, human resources, operations, sales & marketing, strategy), career development, data, design, hardware, security, software development, system administration and more.
Access the O'Reilly database through the McMaster University Library website with your MacID.
Individual titles from this database can also be found in the library's catalogue.