Personal Discovery Course for Graduate Students
extracurricular
| November 3, 2022
Submitted by
Yashasvi Yadav
for Open Circle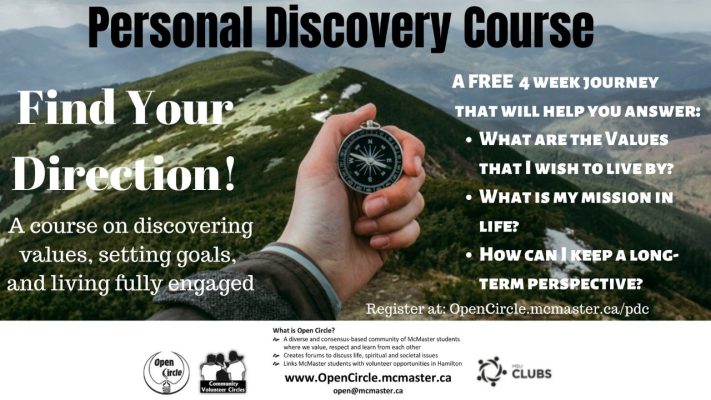 Next course: January – March, 2023
Wednesdays from 5 – 6:30 p.m. on Jan 18, Feb 1, Feb 15, Mar 1
Join us for a chance to reflect as we emerge from the challenges of the pandemic: when life changed, how was your sense of meaning, purpose, and personal success affected? What values will you embrace and what difference do you want to make with your life? How will you sustain and take care of yourself going forward?
The course will include four 1.5-hour workshops with interactive group exercises, community support of other graduate students, Personal Discovery coach (at least one meeting with staff coach), and personal reflection exercises for every session. Throughout the course, you will be guided and given resources to create your own personal life mission statement. More information is available on the Open Circle website.
Open to all graduate students at no cost.
Sponsored by McMaster School of Graduate Studies and Student Open Circles