Procter and Gamble Canada – Virtual Recruitment Open House | September 23
This message does not apply to part-time students.
Important Notice
For the latest information and updates about McMaster's response to COVID-19 (coronavirus) please visit the McMaster COVID-19 site.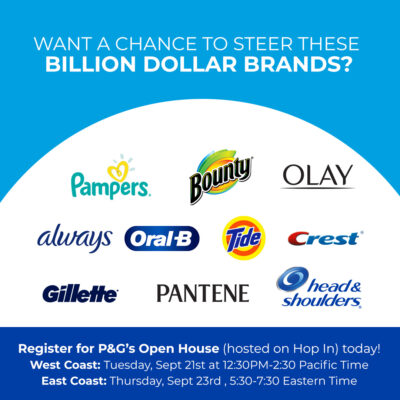 Join P&G Canada for their Virtual Recruitment Open House. You will have an opportunity to hear from P&G Leaders, learn best practices when applying and curate your own experience in functional and citizenship (sustainability, gender equality, E&I) breakout rooms. P&G is recruiting for internship, co-op and full-time positions! A variety of roles will be available within Sales, Brand (Marketing), Finance, IT and Supply Chain Operations. Didn't study business or not sure if you have the experience for these roles? No problem! P&G does not recruit based on specific degrees or disciplines. We hire based on the potential we see in people; you'll be trusted to dive right in, take the lead, use your initiative, and build billion-dollar brands that help make everyday activities easier and make the world a better place. You'll receive world-class training to help you become a leader in your field! To learn more about the P&G website.
What you need to know:
Registration deadline: Wednesday, September 15 at 5 p.m. (EDT)
Event Details:
Thursday, September 23