PwC – GTA & SWO Virtual Lunch & Learn Series | Feb.19
career
| February 11, 2021
Submitted by
Nia Lagleva
for Career and Professional Development
This message does not apply to part-time students.
Important Notice
For the latest information and updates about McMaster's response to COVID-19 (coronavirus) please visit the McMaster COVID-19 site.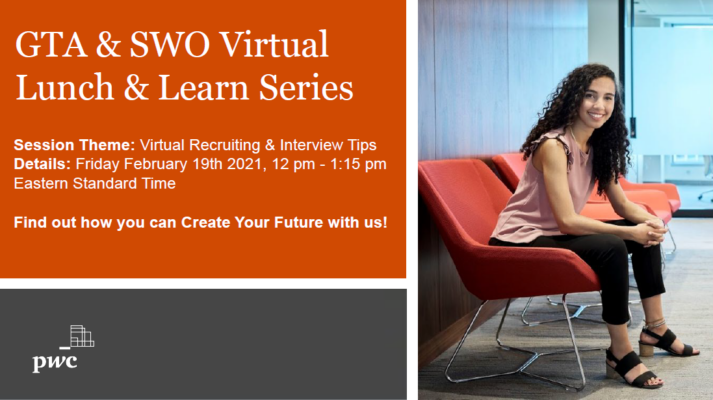 Event details:
Friday, Feb 19
12 – 1:15 p.m. (EST)
Apply via Google Forms by Thursday, February 11 at 11:59 p.m (EST).