Race and Diversity in the Business World – DCS Panel | July 25
extracurricular
| July 21, 2020
Submitted by
Anisha Jaigirder
for DeGroote Commerce Society (DCS)
Important Notice
For the latest information and updates about McMaster's response to COVID-19 (coronavirus) please visit the McMaster COVID-19 site.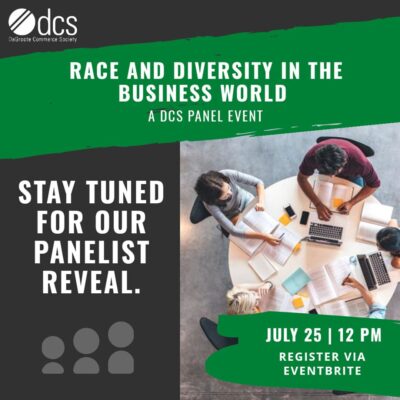 We're delighted to finally announce our very first online panel – Race & Diversity in the Business World.
Grab your cup of coffee and join us for a meaningful conversation regarding racism and privilege, while getting to know our panelists as they share their insights and experiences.
Date: Saturday, July 25
Time: 12 p.m.
Register via Eventbrite.
Panelists will be revealed THIS WEEK on our Facebook Page and Instagram.