Stock Pitch Competition | May 26 & June 4
This message does not apply to part-time students.
Important Notice
For the latest information and updates about McMaster's response to COVID-19 (coronavirus) please visit the McMaster COVID-19 site.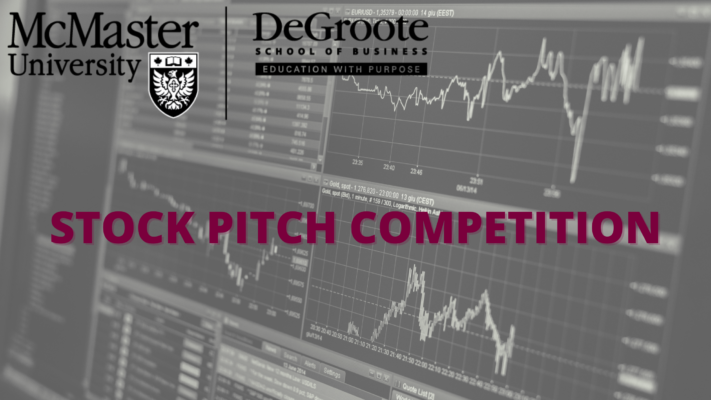 This year, CPD is proud to work with The Marquee Group on providing a Stock Pitch Competition, a simulation to allow for gaining market knowledge and practice. This Stock Pitch Competition is open to all DeGroote students.
This is a two-part event:
1. Stock Pitch Prep Wednesday – Wednesday, May 26 | 5:30-7 p.m. (EDT)
Marquee will review different valuation techniques and distribute a short "Assignment Sheet" that provides guidance on what should be included in a stock pitch. Groups of 3-4 students will be allowed to pick their own company to pitch within the selected industry shared at the Prep session.
2. Stock Pitch Competition –  Friday, June 4 | 11 a.m. (EDT) onward 
30 min presentation (groups will walk through their slide deck which will cover their analysis), Q&A, and feedback by judges.
Please visit OSCARplus for more information and to register.