Stress Management: Finding Resilience and Strength | Oct 28
extracurricular
| October 19, 2020
Submitted by
Hardil Bhatt
for Student Open Circles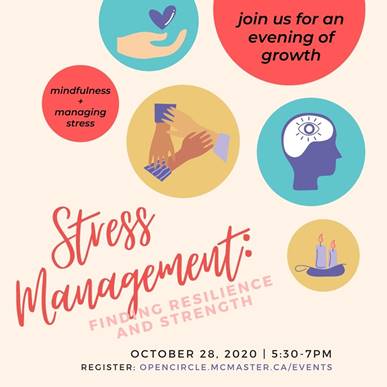 Stress can be overwhelming and difficult to navigate, especially during the pandemic. Join us for an evening of growth: we will explore the role that mindfulness plays in managing stress by exploring both peer advice and expert guidance.
We are all capable of being strong and resilient beings; let's help each other find our way there!
Event details:
Wednesday, October 28
5:30 – 7 p.m. (EDT)
Register on the Open Circle website.