Ten Thousand Coffees: Foundational Skills for Career Success | May 20
Important Notice
For the latest information and updates about McMaster's response to COVID-19 (coronavirus) please visit the McMaster COVID-19 site.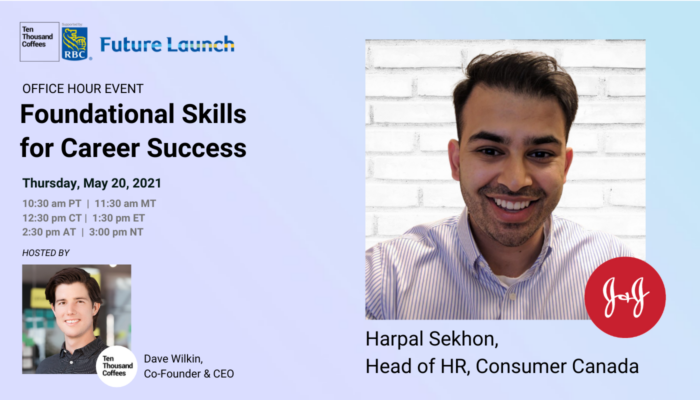 Ten Thousand Coffees Office Hours Special Event with Industry Experts from Johnson & Johnson and RBC: Foundational Skills for Career Success
Soft skills help us work effectively with other people, and in today's market, almost every role requires us to work with others – be it clients or colleagues.
Ten Thousand Coffees is hosting an event with seasoned people leaders in Canada who will share their expertise and perspectives on how to obtain soft skills that are foundational and lead to long term career success.
Event details:
Thursday, May 20
1:30 p.m. (ET)