Virtual Academic Reboot Session | Oct 23
academic
| October 22, 2020
Submitted by
Jenna Storey
for Student Success Centre
This message does not apply to part-time students.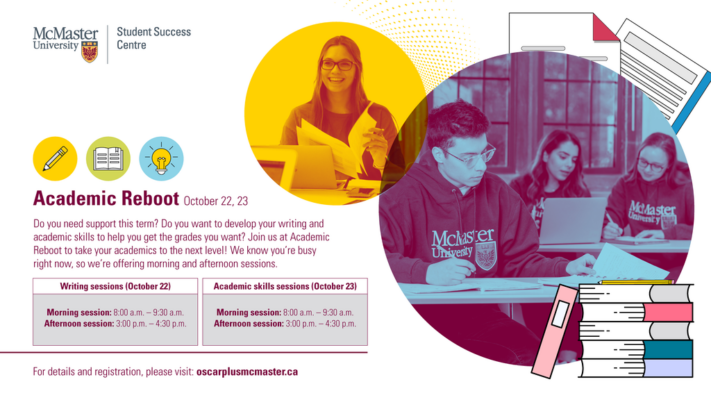 Join us for the Student Success Centre's Academic Reboot, presented by the Academic Skills Team. In this 1.5 hour session you will take away strategies to help get back on track. Topics include: resiliency, learning in lectures, managing time, avoiding procrastination, multiple choice tests and studying.
Event details:
Friday, October 23
Two session options (EST):
Register on OSCARplus.