A lifetime of excellence: McMaster honours global business leaders Sarah Casanova, Mary Lou Maher, Mark John Stewart
April 24, 2019
| Hamilton
Contributed by Andrew Baulcomb, Communications Officer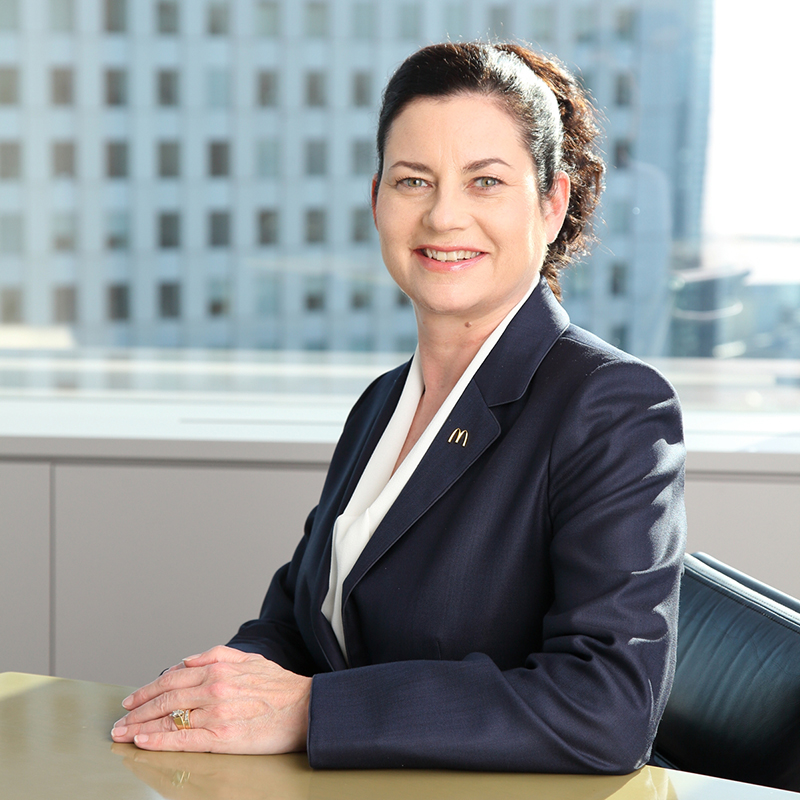 "I am extremely honoured to be inducted into the McMaster Alumni Gallery," says DeGroote MBA alumna Sarah Casanova, Chairman of McDonald's Japan. "It all started with McMaster's MBA co-op program, literally." She's being inducted alongside DeGroote BCom alumna Mary Lou Maher, Canadian Managing Partner, Quality & Risk Management, KPMG. Two-time alumnus Mark John Stewart will receive this year's McMaster Alumni Hamilton Community Impact Award.
---
It's going to be a year to remember for three distinguished business alumni.
Sarah Casanova, MBA '91, and Mary Lou Maher, BCom '83, will join family, friends, and fellow alumni May 29 for the McMaster Alumni Gallery induction ceremony in L.R. Wilson Concert Hall.
Each spring, the Alumni Gallery welcomes a diverse range of graduates who lead interesting lives and make outstanding contributions to society. It is comprised of a multimedia archive that includes biographies, photos, and audio interviews.
Past inductees include the likes of astronaut Dr. Roberta Bondar, MD '77; Nobel Prize-winning economist Myron Scholes, BA '62 & LLD '90; and Dr. Samantha Nutt, BASc '91 & MD '04, Founder and Executive Director of War Child Canada.
Mark John Stewart, BA '06 & MBA '10, has also been named the latest recipient of the McMaster Alumni Hamilton Community Impact Award. He'll be honoured during the same May 29 event.
The award recognizes individuals who have made a positive impact on the Hamilton community within the past three years, enhancing the quality of life while reflecting the values of McMaster.
Alumni Gallery welcomes Sarah Casanova and Mary Lou Maher
Both Sarah Casanova and Mary Lou Maher exemplify the kind of personal and professional values that make them clear choices for induction.
Casanova, who was named Chairman of McDonald's Japan on March 27, has been with the company nearly three decades. The majority of her career has been spent working abroad, in countries such as Russia, Turkey, Malaysia, Singapore, and Japan.
"I am extremely honoured to be inducted into the McMaster Alumni Gallery," says Casanova. "It all started with McMaster's MBA co-op program, literally."
During her MBA studies, Casanova interviewed George Cohon, founder of both McDonald's Canada and McDonald's Russia, for a paper she wrote on the company's first restaurant opening in Russia. That experience allowed her to pursue a promising career at McDonald's.
Her first stint in Japan was from 2004 to 2009, when she held the title of Chief Marketing Officer. She then transitioned to the role of Managing Director in Malaysia, and returned to Japan in 2013 as CEO and President of McDonald's Japan.
Most notably, Casanova guided the Japanese wing of the company through major branding woes in 2014 and 2015. In order to rebuild relationships with customers, she traveled around the country seeking direct input.
Based on public feedback, Casanova led investment efforts to remodel more than 1,500 restaurants, hire and train more employees, and focus on quality, service, and cleanliness. In 2017, parent company McDonald's Holdings Japan earned all-time high customer satisfaction scores and posted record net income as a public company.
While her career is a literal ocean away from her roots, Casanova is thrilled to be revisiting where it all began.
"I'm excited to return to McMaster for the ceremony, and to revisit the place of origin for my incredible adventure which began 28 years ago," she adds. "I can truly say I moved from Mac to Mac."
A veteran leader at KPMG, Mary Lou Maher was named Canadian Managing Partner, Quality & Risk Management, in January 2018 – in addition to her role as Global Head of Inclusion & Diversity.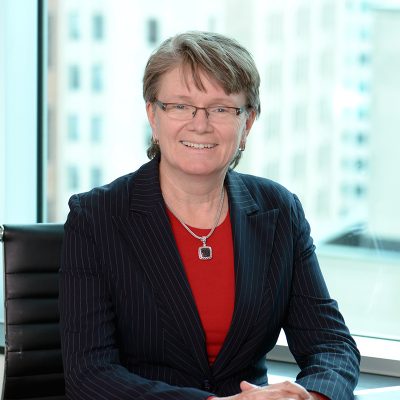 She is celebrated for creating KPMG Canada's first-ever National Diversity Council, and is the Executive Sponsor of pride@kpmg. The latter is KPMG's network for Lesbian, Gay, Bisexual, and Transgender (LGBT) employees, partners, and allies, and currently boasts 1,800 members in 14 chapters.
"To say I was surprised to be named to the Alumni Gallery would be an understatement. Over the moon would be an accurate description," says Maher, who is also this year's recipient of the Wayne C. Fox Distinguished Alumni Award.
Maher was drawn to McMaster in the late-1970s not just because of its renowned business school, but because McMaster and Hamilton seemed an easier transition to urban life for a rural kid.
When she arrived at KPMG's Toronto office, people had to draw maps so she could navigate the big city. As a chartered accountant, she learned quickly on the job and good assignments landed on her desk often.
By the time she ascended to the top HR position, Maher felt so strongly that everyone should bring their whole selves to work that she opened up about her own sexuality. Fortunately, Bill MacKinnon – KPMG Canada's CEO at the time and one of her several mentors — offered nothing but support.
She continued to receive encouragement from senior leaders at the firm, and was made a partner in 1995.
Among other accomplishments, Maher was named a Trail Blazer for Women Chartered Accountants, and placed into the Hall of Fame for the WXN Top 100 Most Powerful Women in Canada. She also received the Lifetime Achievement Award from Standing Proud, as well as the Senior Leadership Award for Diversity from the Canadian Centre for Diversity and Inclusion.
"McMaster still holds a special place in my heart," Maher adds, reflecting on her time as a business student. "I have a lot of great memories and lasting friends from my time at the university."
With files from Gordon Pitts
Two-time alumnus Mark John Stewart receives McMaster Alumni Hamilton Community Impact Award
Mark John Stewart is a born-and-raised Hamiltonian who is dedicated to the betterment of his city. He has been recognized as one of CBC's Top Five Young Professionals to Watch, as well as one of Hamilton-Halton's Top Forty Under 40.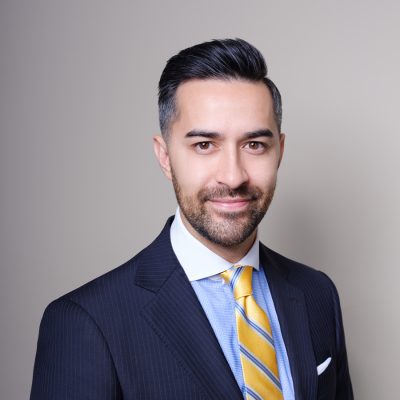 "To receive the McMaster Alumni Hamilton Community Impact Award is a sincere honour," says Stewart, Managing Director of Wentworth Strategy Group, a management consultancy serving a global client base with a focus on small and medium enterprises.
"There are countless McMaster alumni in Hamilton actively contributing to our collective success as a city," he adds. "I've been fortunate to work with many of them to build companies, undertake charitable and community-building initiatives, and ensure the relationship between Hamilton and McMaster remains strong."
Stewart is also the Founder of FlyPrint, a marketing agency that was launched in 2007 and which has supported the success of many organizations in Hamilton and around the world. The Hamilton Family Health Team, Empowerment Squared, the Disability Justice Network of Ontario, Climb for Cancer, and the Hamilton Immigration Partnership Council are among its clients.
Most recently, he received the 2019 Business and Professional Excellence Award at the Reverend John C Holland Awards, as well as the 2018 Young Entrepreneur of the Year at the Outstanding Business Achievement Awards.