A Student Perspective: How a Global Summit is Empowering the Next Generation of Leaders
October 25, 2022
| Hamilton, ON
Contributed by
Yan Zhai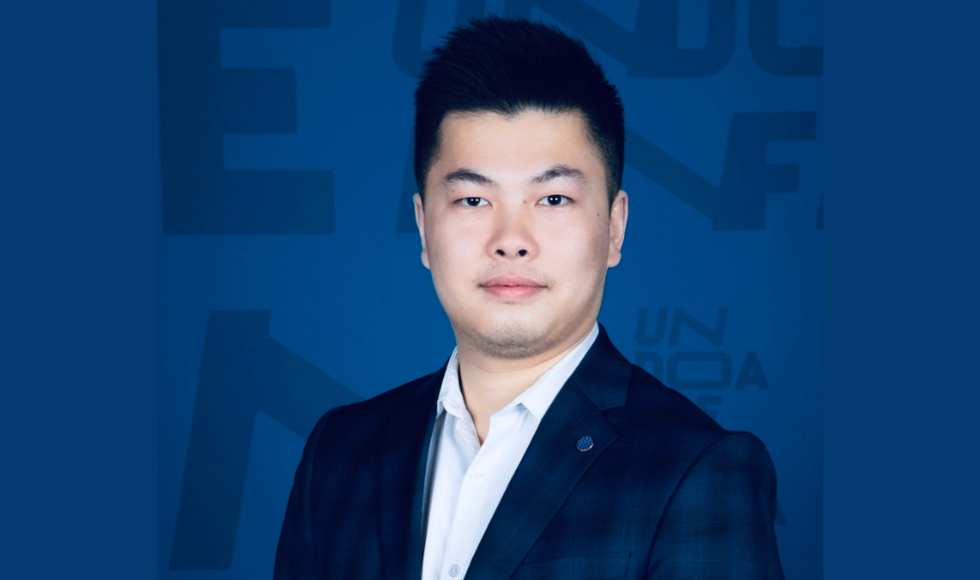 Yan Zhai, a blended learning part-time MBA candidate, was selected as 1 of 22 delegates to represent Canada at this year's One Young World Summit in Manchester, UK. Last month the Summit brought together over 2,000 young leaders from almost 200 countries to accelerate social impact.
Zhai calls the One Young World Summit (OYW) an experience of a lifetime. He met with influential political, business, and humanitarian leaders from around the globe. Plus, he networked with fellow delegates, and attended speeches, panels and workshops that addressed large global issues including: conflict prevention, gender equality, oceans, ethical leadership, and health equity.
We asked Zhai to share his insights into this unique experience.
How has being part of this Summit impacted you?
OYW Summit is the world's largest and most notable event for young leaders. It brings more than 2,000 of the boldest and brightest individuals from every country and sector, for a week of networking and masterminding on how to accelerate social impact.
I had the chance to meet incredible people, who in their 20s and early 30s made an impact globally. What really stood out and impacted me at this Summit was the fact that your age was not a factor in making a significant impact, but someone's willingness to move forward and their leadership were.

---
"You are never too young to lead, and never too old to learn." – Mary Robinson, the first woman president of Ireland, One Young World Speaker.
What global issues resonated most with you and why?
One of the global issues that I deeply care about is ethical leadership. Ethical leadership has become extremely important as we, the leaders of today and the future, will be facing more complex and ambiguous situations. And ultimately, we need to make the choice between "what is easy and what is right" – Michele Parmelee, Global Deputy CEO and Chief People and Purpose Officer at Deloitte.
How did the diverse Summit cohort affect your experience? 
We were lucky to have a very diverse cohort of delegates/ambassadors at the 2022 Summit. There were people from 200 different countries and cultures which gives a very broad perspective and outside the box solution that came into discussions when we were going through challenging workshops. However, I particularly loved to meet with delegates after workshops to learn more about their stories and the reason why they were chosen to be part of the Summit.
Did you learn anything that surprised you?
The most surprising or even shocking theme that I learned through the Summit was about gender equality. Personally, I was lucky enough in my professional career to work with, and be managed or mentored, by incredible woman in power. However, we are only at the beginning of a necessary change. Currently only 6% of CEOs (32 people) from S&P 500 companies are female. In addition, only 2% of total VC (venture capital) investments were awarded to women in 2021.
I strongly believe that advocating for gender equality is not only the right thing to do, but it is key to the success for any business or society.

---
Why do you feel it's important to empower the next generation of leaders?
The next generation of leaders will be facing more complex and ambiguous situations moving forward. They are the future of building a sustainable world. Growing up with unprecedented resources and technology advancement, it is critical that the next-gen leader's voice, innovative ideas and ambition have a place to be heard and valued.

---
That's the main reason why many C-suite executives, head politicians and leaders of their own industry gather every year at One Young World Summit to give a place where younger leaders will be able to unleash their full potential.