Accolades: Honouring Quentin Broad
April 30, 2021
|
Contributed by Rebecca Hull, Marketing and Communications Strategist

DeGroote celebrates Quentin Broad, 2020 Wayne C. Fox Distinguished Alumni Award recipient
On Thursday, April 22, the DeGroote and McMaster community celebrated an outstanding leader during the Evening of Accolades virtual event. The School was pleased to present the 21st annual Wayne C. Fox Distinguished Alumni Award to Quentin Broad, MBA '88, Managing Director, Capitalize for Kids. Quentin's unique combination of discipline, compassion, and commitment to the community underpins his recognition as the 2020 recipient.
Evening of Accolades
This celebration was postponed from the live event that was planned last June. In a typical year, the Evening of Accolades event brings family, friends, colleagues, and alumni together to offer congratulations and well wishes to the evening's honouree. Under the circumstances of virtual hosting, guests were not able to connect with Quentin in person to shake his hand and say hello. To capture the essence of best wishes, guests signed a digital message board and submitted video messages of congratulations. DeGroote compiled these well wishes into a heart-warming, occasionally funny, and memorable video for the Accolades virtual event that complemented remarks from Len Waverman, David Farrar, Susan Tighe, and Wayne C. Fox.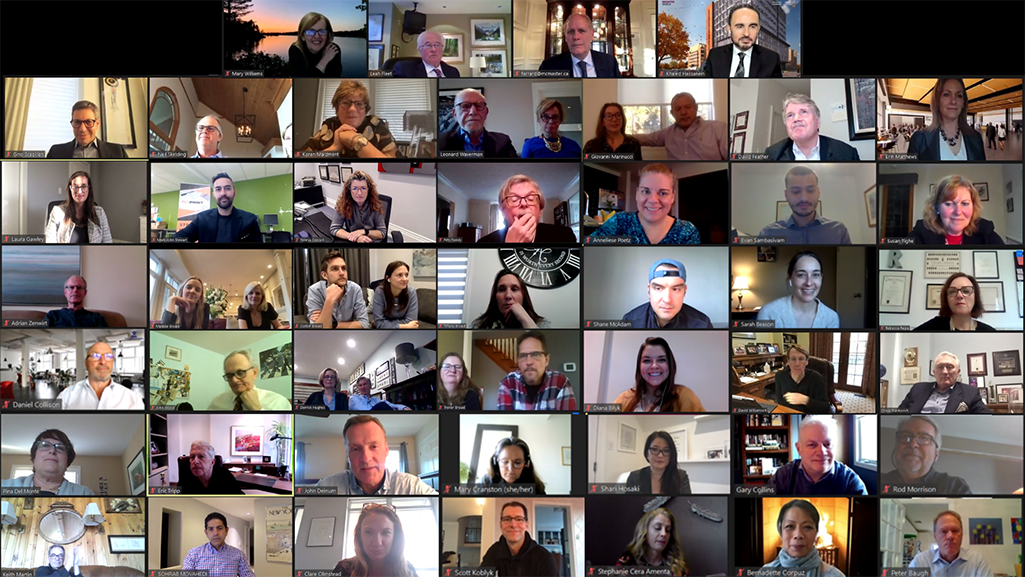 The hour-long celebration recognized Quentin's great achievements that come from generosity, commitment, and true leadership. Note-worthy quotes from VIP guests reflect the deep admiration for Quentin and pride to count him among our most distinguished alumni.
Note-worthy quotes from some of the attendees at Accolades virtual event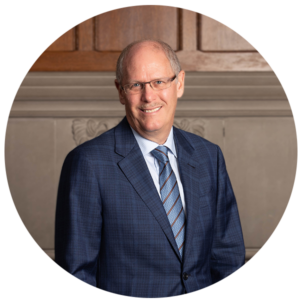 David Farrar
President and Vice-Chancellor at McMaster University
"We are proud of our bold character and adaptability, and to celebrate someone who pivoted away from one exceptional career to begin another. Our institution invests in serving our communities and society and being exceptional global citizens. We are here to recognize an alumnus whose dedication to important causes has been constant, impactful, and life-changing. Quentin exemplifies so much of what McMaster aspires to be as an institution."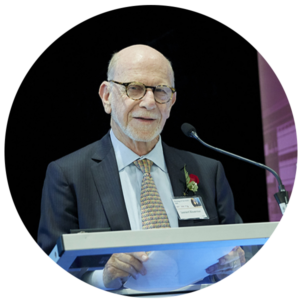 Len Waverman
Dean of the DeGroote School of Business
"Quentin is the very model of a DeGroote grad. He has dedicated his time, energy, and leadership to our school and McMaster. He has built and inspired our team of alumni and volunteers. Quentin is the personification of the ideal of the DeGroote alumni family."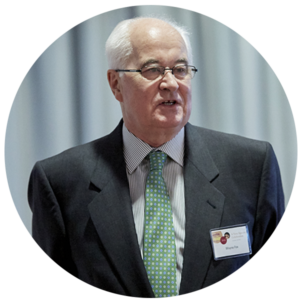 Wayne Fox, MBA '73
Recipient of the Wayne C. Fox Distinguished Alumni Award | 2000
"As always, it is a great honour for me to have my name associated with the award, with McMaster University, with the DeGroote School of Business. I am pleased to be among the men and women who have received this honour. This year, it's rewarding for me to congratulate Quentin, and I can assure all of you that he is a most deserving honouree."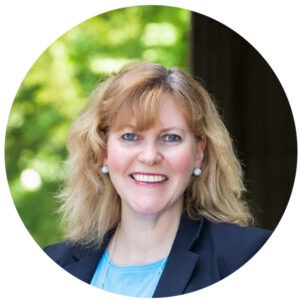 Susan Tighe
Provost and Vice-President, Academic
"McMaster University and the DeGroote School of Business build legacies on learning, research, community service, and real-world impact. It is an honour to pay tribute to the legacies our alumni build at our university. I want to acknowledge the long-standing contributions of Wayne C. Fox Distinguished Alumni Award winner Quentin Broad."
Quentin Broad, MBA '88
Recipient of the Wayne C. Fox Distinguished Alumni Award | 2020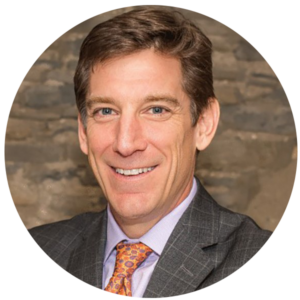 "I am so proud that my lineage is tied to McMaster University and the DeGroote School of Business. On this day, I'm very humbled by the decision of the nominating committee. Thank you for supporting me in my career, providing me career guidance, or being available for conversations over 33 years. Thank you to the School, Wayne Fox, and all of the previous winners."
My career path has been quite unusual, and this award's recognition of it means that the DeGroote School of Business truly appreciates the diversity in our graduates' experience. Embracing diversity in all forms ensures that we are not stuck in a single plane of focus. You are preparing leaders to look broadly for solutions, and our graduates can create very fulfilling careers by taking non-linear career paths.

---
Wayne C. Fox Distinguished Alumni Award
The Wayne C. Fox Distinguished Alumni Award was first presented in 2000 to its namesake, Dr. Wayne C. Fox. Each year the legacy of the award continues to recognize our outstanding alumni.
If you know a member of the DeGroote alumni community who is transforming business and making a difference in the world, please let us know:  Wayne C. Fox Distinguished Alumni Award Nomination.
For more information, please contact Kellie Rabak.